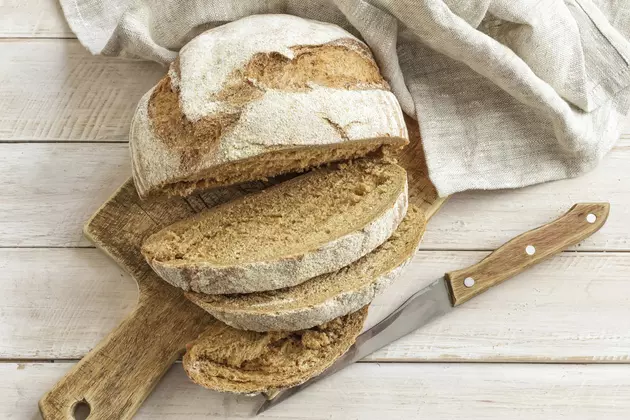 Terra Momo Bread Company Opening in Pennington, NJ May 2023
YelenaYemchuk
It's finally happening. Princeton based Terra Momo Bread Company has announced that it will be expanding once again by opening another location in Pennington on May 11th. I can hear the cheers.
Many locals didn't think it would ever happen after being told a few years ago that it was "coming soon" and it didn't. I'm sure the pandemic had a lot to do with the delay.
Back in February of 2020 signs first went up in the old Pennington Hardware Store (15 W. Delaware Avenue) that Terra Momo would be baking there soon.
It's such a great location in Pennington's historic district, near the Pennington School.
After being a hardware store for over 160 years, the most recent owners retired, moved down south and planned to sell the building.
Soon, you'll be able to stop by for freshly baked croissants, brioche, foccacia, rustic handmade bread, espresso and more.
Locals seem very excited for the opening, many tagging their friends on the post to share the good news and make plans to go as soon as it opens.
One comment on the post said, "Good things come to those who wait." Others said, "Can't wait" and "So excited, we'll be there."
Terra Momo Bread Company is already a popular spot with its original location on Witherspoon Street in downtown Princeton and a location in the Trenton Farmer's Market on Spruce Street in Ewing.
The website says, "Our menu items are made with all-natural ingredients, unbromated flour and no preservatives."
I'm so excited to check it out, I know you are too.
LOOK: Here are the states where you are most likely to hit an animal
Hitting an animal while driving is a frightening experience, and this list ranks all 50 states in order of the likelihood of such incidents happening, in addition to providing tips on how to avoid them.
QUIZ: Can you identify 50 famous companies by their logos?
How well do you know the logos of 50 of the world's most famous companies? Keep scrolling to see if you can guess which icon belongs to which brand.