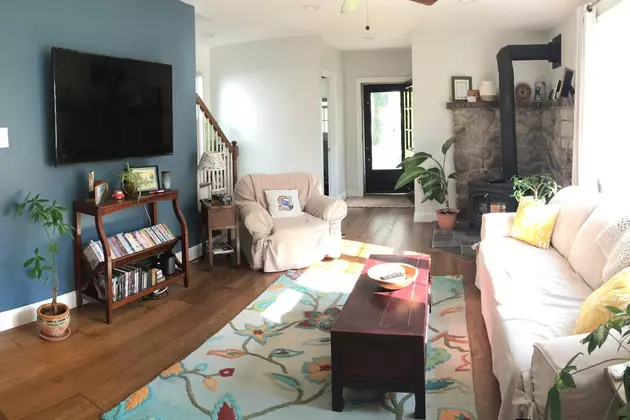 You Can Stay In This Bucks County Home Featured On HGTV
Credit: Airbnb
A home in Downtown Doylestown that was featured on Season 118 of HGTV's House Hunters is available to rent on Airbnb.
Here's how HGTV described the episode, which was titled Buying Vintage In Doylestown, Pennsylvania...
"An engaged couple looks for a vintage home to renovate in Doylestown, Pennsylvania. She wants a house in town that's within walking distance to shops and restaurants, while he's more concerned with double vanities in the master bath."
The home's Airbnb listing says that it can accommodate up to 6 guests.
It has 3 bedrooms and 2.5 baths.
According to Airbnb, the house was built in 1858.  The owners say that when the house was featured on HGTV's House Hunters in 2016, it had not yet undergone a "major addition and renovation."
The home is available to rent for $399/night and it's listing says, "100% of recent guests gave the location a 5-star rating."
To check out the entire listing on Airbnb, click here.  And the episode of House Hunters is available from $1.99 on YouTube.