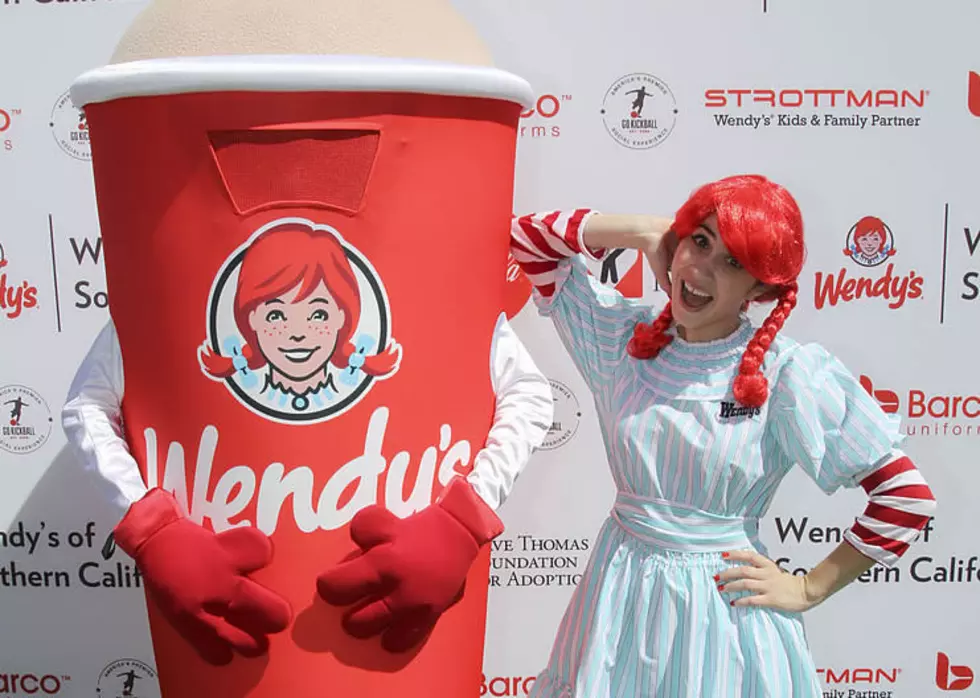 Yum…A New Frosty Flavor at Wendy's
Getty Images
To help celebrate its 50th anniversary, Wendy's has just introduced a new Frosty flavor, and that flavor is very appropriately Birthday Cake.
According to qsrweb.com, the Chocolate Frosty was one of 5 items on Wendy's menu when the restaurant first opened in 1969. Wendy's says that the restaurant's founder, Dave Thomas, wanted a "signature dessert to go with his vision of the perfect meal" and that's how the classic Chocolate Frosty was born.
In 2006, qsrweb.com reported that Wendy's had decided to add a Vanilla Frosty to its menu.  At that time, the company was selling about 300 million Frosty's a year.
In addition to the Birthday Cake Frosty, Wendy's has also debuted a Birthday Cake Frosty Sundae, which it describes as a "Birthday Cake Frosty topped with sugar cookie pieces and sprinkles."     
Wendy's says both items will be on their menu for a limited time, so you better not wait if you want to try these birthday cake concoctions.