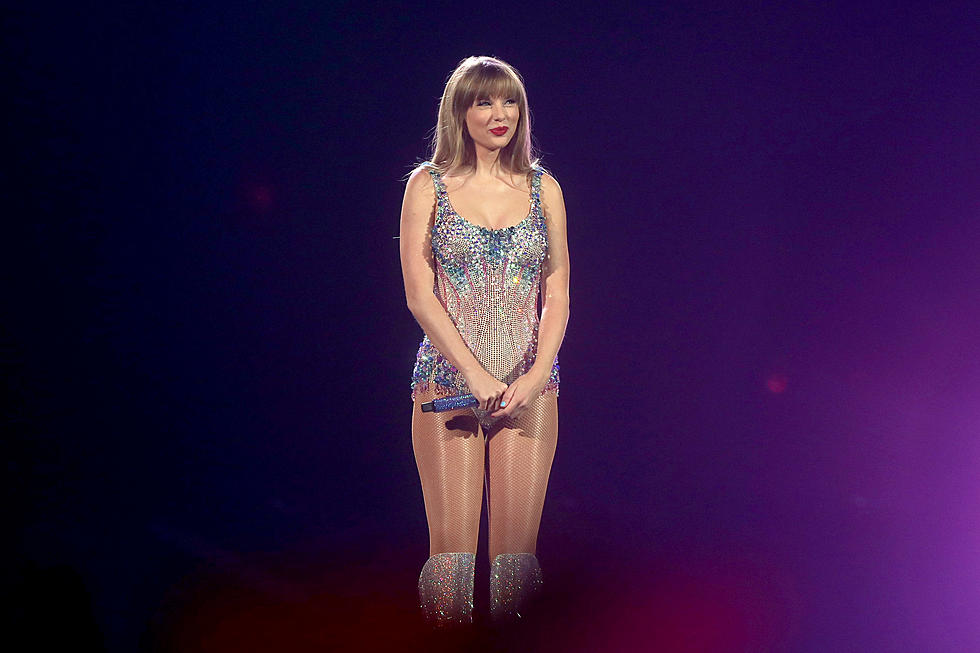 Taylor Swift FINALLY Announces '1989 (Taylor's Version)' At Final US Show
Getty Images
The rumors are true. Fans were speculating online for weeks that Taylor Swift would end her Los Angeles run with a BIG announcement about the next re-recorded album, and their Wildest Dreams came true Wednesday night.
Taylor Swift closed the 2023 U.S. leg of her landmark Eras Tour at the Los Angeles SoFi Stadium in a big way by announcing the fourth edition of her re-recording project: "1989 (Taylor's Version.)"
After playing a few tracks from her "1989" era live, the pop star approached the center of the stage with an acoustic guitar in hand and suggested to the audience that she'd been working on something big.
"Instead of telling you about it, we'll just show you," she told the crowd as the screen illuminated behind her. "1989 (Taylor's Version) available October 27th!" she cheered.
The crowd went absolutely wild after Swift shared the news during the completely sold-out show:
"The 1989 album changed my life in countless ways, and it fills me with such excitement to announce that my version of it will be out October 27th," Swift wrote on Instagram following the announcement. "To be perfectly honest, this is my most FAVORITE re-record I've ever done because the 5 From The Vault tracks are so insane."
The album is now available for presale on Taylor Swift's website. 
Swift released Taylor's Version of Speak Now earlier this year shattering record sales.
Taylor Swift's Eras Tour Shatters Records
Across three-and-a-half hours, the pop superstar offered fans a bevy of career-spanning hits that was less of a greatest hits collection, and more of a live celebration of an artist in her veterancy.
Throughout the dozen tracks, it was as if the ground shook with the rapturous sound of 70,000 fans scream-singing along to a popstar's deep cuts.
This is Taylor Swift's house — filled with fans in light Taylor Swift cosplay (pink dresses for her 2019 album "Lover," black leather and snakeskin prints for 2017's "Reputation," sequins and A-line skirts for 2014's "1989," and so on.)
In a summer stacked with superstar tours celebrating giant new releases — like the larger-than-life experiences of Beyoncé's Renaissance World Tour and Drake's 56-date, "It Was All a Blur" tour — Taylor Swift's Eras Tour stands proudly among them.
94.5 PST's Joe contributed to this report. 
30 Examples Of Swifties Showing They're The Most Creative Fanbase At Concerts
While Taylor Swift has had her eras, so have her fans who have followed the musician's style every step of the way. From sparkly footwear and headbands, Taylor's influence on her fans' fashion choices cannot be denied. Here are 30 examples of Taylor Swift fans showing they are the most creative fanbase when showing up to her concerts.