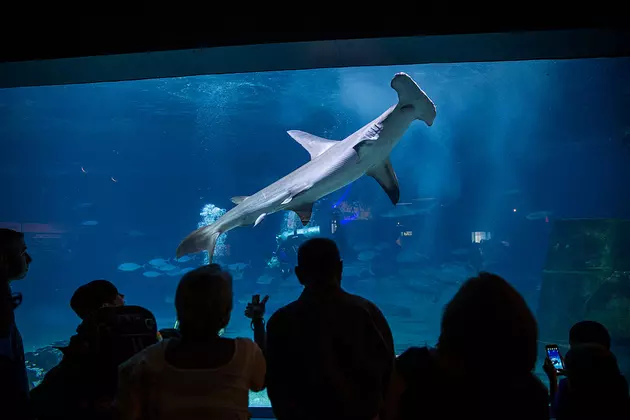 Adventure Aquarium Announces Re-Opening Dates
Getty Images
Adventure Aquarium just announced that it will be re-opening for members on July 15 & 16 and for the general public on July 17.
Adventure Aquarium has been closed for nearly 4 months due to the COVID-19 pandemic, but New Jersey Governor Phil Murphy just announced a date for when state aquariums can reopen,
When Adventure Aquarium does re-open later this month, it will do so with limited capacity. For that reason, the aquarium says it is requiring that guests make a reservation or to purchase a date and time-specific ticket.
Adventure Aquarium says it is home to over 15,000 aquatic animals, including hippos, penguins, and turtles.
According to the aquarium, it also has "the largest collection of sharks on the East Coast."
Other notable species on display at Adventure Aquarium include the Common Clownfish (that's what Nemo is), the Giant Pacific Octopus, and the deadly Red-belied Piranha.
According to Wikipedia, Adventure Aquarium opened in 1992 under the name "The New Jersey State Aquarium."
Adventure Aquarium is located on the Camden Waterfront, next to the BB&T Pavilion and the USS New Jersey.
Tickets are $31.99 + tax for persons 13 and older and $21.99 for children 2-12 years old.
Adventure Aquarium also offers 2 levels of annual memberships. You can get more info here.
The New Normal on the Ocean City Boardwalk