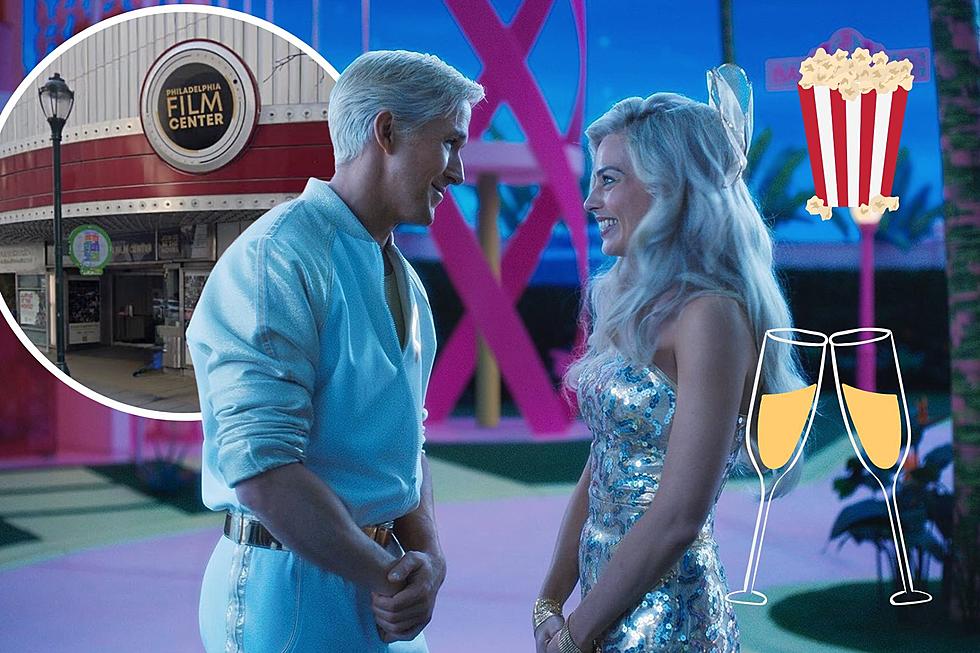 Bye, Barbie! BYOB to This Special "Barbie" Screening in Philly Before it Leaves Theaters!
Credit: Warner Bros., Google Maps
It's almost time to say goodbye to Barbie on the big screen!
The biggest movie of the year is about to leave the big screen, and now it's time to send Barbie off with a bang! - And some wine!
The Philadelphia Film Society will be hosting a BYOB "Barbie" movie night on Tuesday, Aug 29! Showtime is set for 7:15 pm. Anyone 21+ with tickets can bring their own wine or beer to say goodbye to Barbie before she streams on Max starting Sep 5. 
This will be the perfect excuse to grab your friends and get "dolled" up in your prettiest pink outfits once again and have a toast to this record-breaking movie:
"As the sun begins to set on Barbieland and the film's historical run, we thought why not go out in style and with a whole lot of pink. Whether it'll be your first time hanging with Allen and the ladies or you are well-versed in what it means to truly Beach, join us for the return of our BYOB Night!" - PFS
It's been quite the hot pink summer as millions of people flocked to see Greta Gerwig's. Barbie has been a colossal success! The movie earned over $1 billion, beating out Harry Potter And The Deathly Hallows – Part 2 as Warner Bros. studios biggest box office hit ever. It sealed Gerwig's place in history as the highest grossing female director ever!
So come on Barbie, let's go party! Tickets are $14 per 21+ adult! Grab them HERE before they're gone!
---
The Best Movies That Made More Than $1 Billion
From Batman to Bond, hobbits to blue aliens, these are the movies worthy of the $1 billion crown.
Celebrity Barbies
Having your likeness immortalized on a Barbie is a badge of honor for any celebrity.