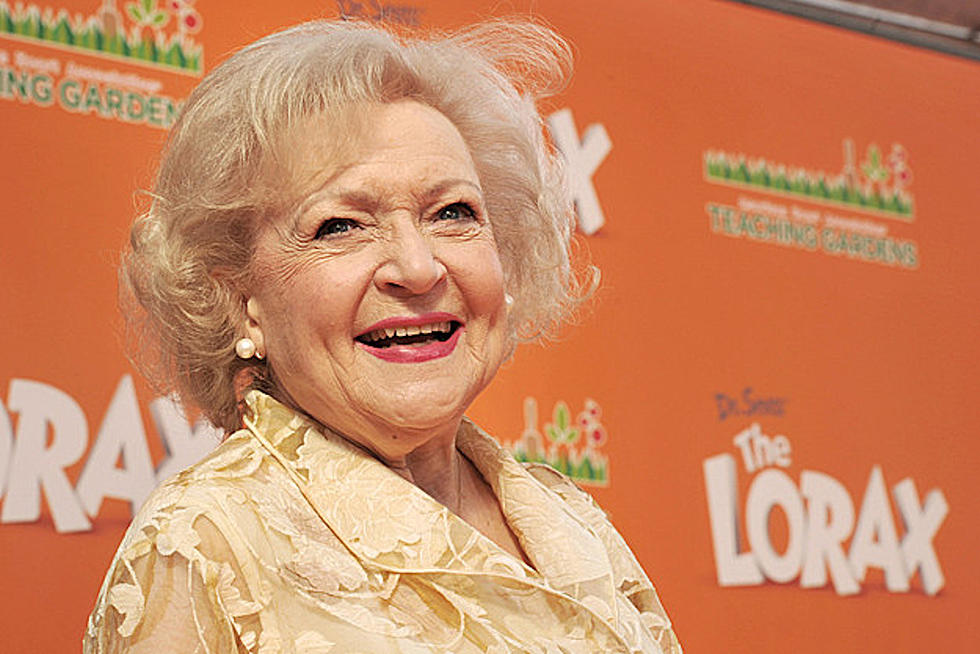 7 Mercer County, NJ Area Animal Shelters You Can Support For 'The Betty White Challenge' on January 17
Getty Images
Are you up for the Betty White Challenge?
Following her death on December 31, 2021, the world has been in mourning. This is especially true ahead of what would have been Betty's 100th birthday — on January 17, 2022.
There's a movement that has been formed, which calls on all of us to do something kind, to mark that occasion — especially in Betty's passionate area — which was to help animals.
Betty was a huge animal lover. throughout her life. In fact, her love of animals started as a child, according to the Today Show. She volunteered her time and donated to many animal groups throughout her long life such as the American Humane Society, the Greater Los Angeles Zoo Association, and Guide Dogs for the Blind.
So in her memory, we've all been challenged by some of her fans on Twitter to donate $5 to one of your local animal shelters or rescue groups in Betty's name on January 17th.
What a fabulous idea. Can you imagine if everyone donated just $5 to an animal charity? That's amazing. We'd certainly make a difference. Betty would be proud. I love these kinds of feel-good movements.Plus, Betty was like America's collective grandmother, right? So let's make her proud.
But where should you donate? Well, keep reading down below.
Here are a few LOCAL animal rescues and shelters surrounding the Mercer County, NJ area that would gladly accept your donation this January.
These Animal Shelters Near Mercer County, NJ Need Our Support Now
Mercer County, NJ has its fair share of animal shelters that are doing so much good in our community. In fact, we've made a list of some of the area's animal shelters ahead of the Betty White Challenge on January 17. The movement calls for you to an animal shelter on January 17 (which would have been Betty's 100th birthday). You might as well donate locally, right?
LOOK: Stunning animal photos from around the world
From grazing Tibetan antelope to migrating monarch butterflies, these 50 photos of wildlife around the world capture the staggering grace of the animal kingdom. The forthcoming gallery runs sequentially from air to land to water, and focuses on birds, land mammals, aquatic life, and insects as they work in pairs or groups, or sometimes all on their own.
LOOK: The most famous actress born the same year as you
Many of the actresses in this story not only made a name for themselves through their collection of iconic performances, but also through the selfless, philanthropic nature with which many of them approached their stardom. In an age of flipping the script on societal norms, many of these actresses are using their voices and platforms to be advocates for those who are otherwise unheard.