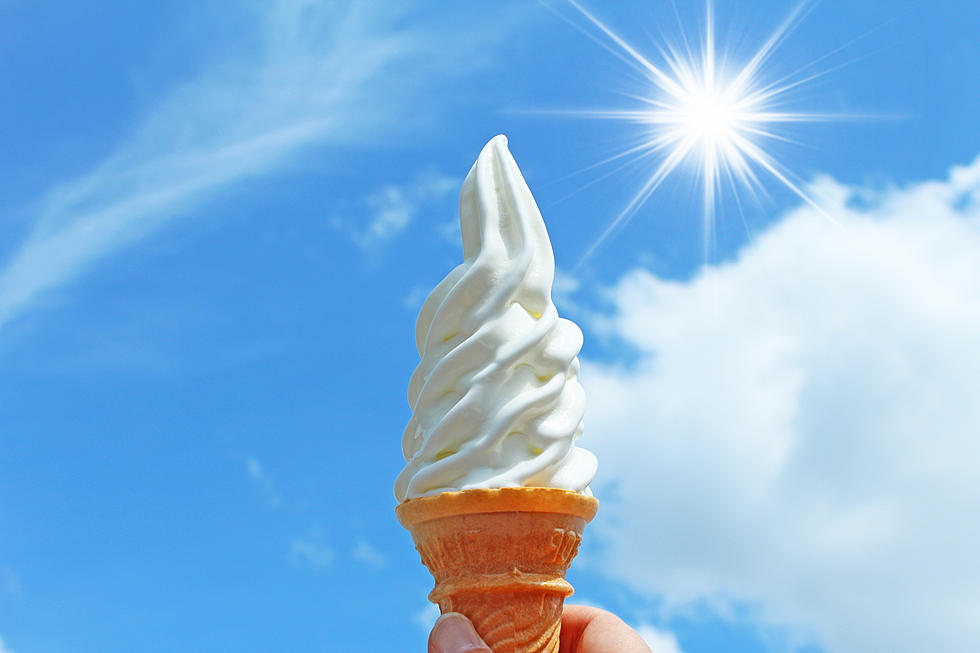 Dairy Queen Free Cone Day Soon
Credit - Getty Images/iStockphoto
Get excited. Free Cone Day at Dairy Queen will be Wednesday, March 20th, according to The Spruce Eats.
I hope it's a little warmer by then. Well, if it's not, at least the cone won't melt right away. Lol. I'm sure the date was on purpose...March 20th is also the first day of spring.  Thank God. Even though this winter really hasn't been that bad, I'm done with it. I'm ready for spring.
So, head to Dairy Queen, during business hours, on March 20th, and you'll get a free, small, vanilla soft serve ice cream. You get one free cone per person, and please don't try to pull a Dave and keep disguises in your car to get more. Lol.
There are a few Dairy Queens in our area. I called the Dairy Queen Grill and Chill in Hamilton Marketplace, the Dairy Queen on Route 130 in East Windsor, and on S. Delmor Ave, in Morrisville, PA, and they're all participating in Free Cone Day. There's also one on Arena Drive in Hamilton. I would think they're doing it too, but, no one answered when I called.
Dairy Queen will also be collecting donations for the Children's Miracle Network that day. You don't have to donate to get your free cone, but, they would surely appreciate it. They've raised more than $110 million for the charity since 1984. I love hearing that.
C'mon March 20th...get here fast.