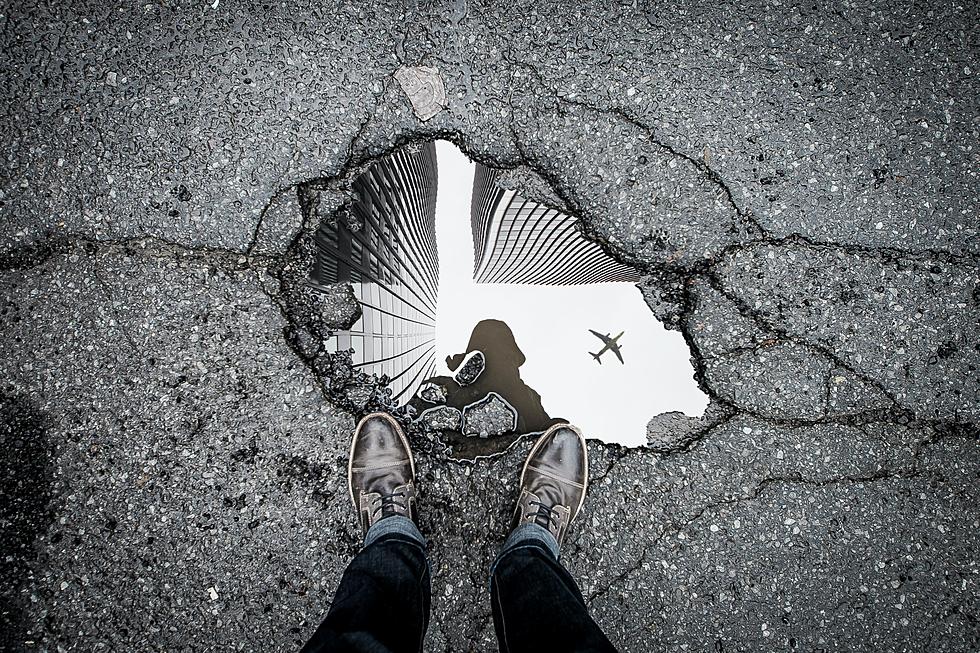 Got Potholes? See How New Jersey Ranks Nationally with Pothole Problems in America
Unsplash.com Marc-Olivier Jodoin
Nothing worse than driving along and hitting a terrible pothole, it shakes your vehicle and makes your front end feel like it's gonna fall off. I seem to find potholes! Especially after I get a front-end alignment and a tire rotation, as soon as I get out of the garage boom! I hit a pothole!
I think many people here in New Jersey feel we could use some love for our roads,  but where do we stack up nationally with "potholes" here in America? In a new survey, it appears we have a reason for concern because we rank in the TOP 10 worst states in America for pothole damage. In a recent Patch article, they cited a recent survey. "According to AAA, drivers pay an average of $600 every time they have to take their cars into the shop for a pothole repair. And, QuoteWizard's study shows that New Jersey is the ninth-worst state in the country for potholes."
"QuoteWizard came to these determinations by analyzing search data for pothole repairs and pothole-related complaints in the state so far in 2023. They combined them into a search index average for both states and individual cities." So let's see how the Garden State ranks in the TOP 10 worst roadways in America:
STATES WITH THE WORST POTHOLE PROBLEMS

| State | Rank | Search index average |
| --- | --- | --- |
| Minnesota | 1 | 95 |
| California | 2 | 80 |
| Washington | 3 | 58 |
| Indiana | 4 | 39 |
| Michigan | 5 | 35 |
| Missouri | 6 | 27 |
| Pennsylvania | 7 | 25 |
| Idaho | 8 | 24 |
| New Jersey | 9 | 24 |
| South Dakota | 10 | 24 |
So what do you think? Do we have a "pothole" problem in New Jersey? Here is what you had to say. We asked where are the worst roads in Jersey?
Scott: Atlantic City
Ed: Lakewood
Maurice: Route 9
Christian: Everywhere lately it seems
Elaine: Toms River
Carole: Jersey City
Scott: All the back streets that the local public works departments never patch up
Slade: The whole state sucks
William: Lakewood, Trenton a close second
These are just a few of your comments, if you have more on this issue post your comments below in the "comments section".
See the Must-Drive Roads in Every State
Offbeat adventures: Travel to the coolest hidden wonders in every U.S. state
Fuel your offbeat travel dreams.
Stacker
found the coolest hidden wonders in all 50 U.S. states (plus D.C.) using data from
Atlas Obscura
.
[WARNING: Under no circumstances should you enter private or abandoned property. By doing so you risk bodily harm and/or prosecution for trespassing.]