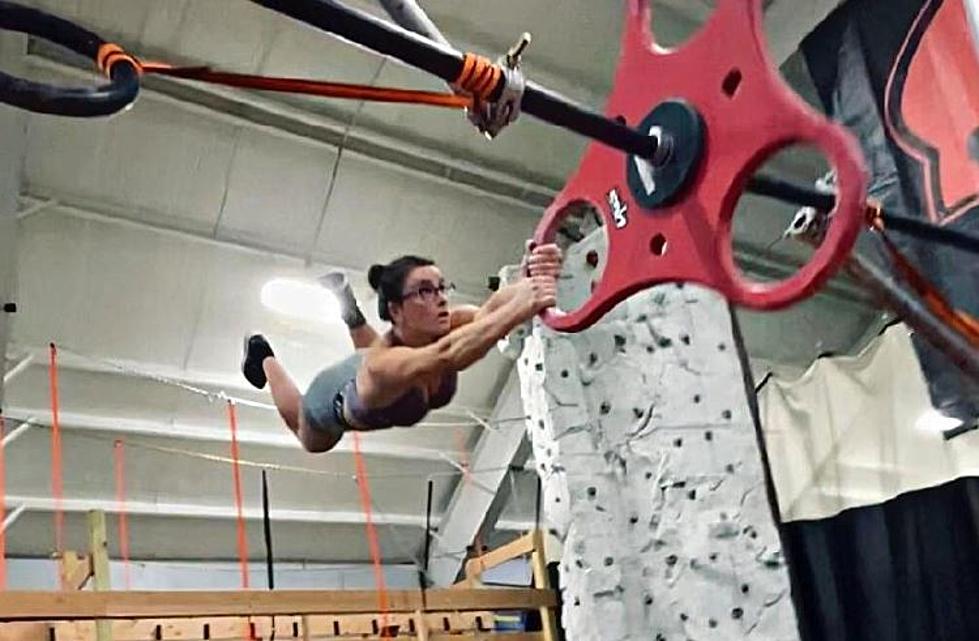 New Jersey Teen Hopes to Dominate on 'American Ninja Warrior'
luckyninja_11/Instagram
Julia Intrabartolo is GOALS! The New Jersey teenager is set to take on one of the hardest obstacle courses in the world on 'American Ninja Warrior'.
If you've ever caught a glimpse of the 'American Ninja Warrior' competition on NBC you know it's not for the faint of heart.
To call it 'intense' would be an understatement. Yet, this junior high school student from Hunterdon County is up for the challenge.
Just a few seconds watching 16-year-old Intrabartolo's training videos on Instagram can make you feel weak, lol.
Not only is she fit and in fightin' form, she's able to gracefully dominate many of the obstacles along a mock Ninja Warrior course. And she's getting stronger and fiercer every day.
In clip after clip, the teenager shows why she's earned her spot to compete for $1 million and become America's next 'ANW' champ, NJ.com reports. It's as much a test of endurance as it is mental fortitude and 'mind over matter'. But Julia looks incredibly disciplined.
Intrabartolo tells 69 News, "It was just such an emotional moment for me, just knowing that I'll actually be on the show, that has people I admire and look up to."
View this post on Instagram
Julia Intrabartolo is the reason I'm not blowing off the gym tonight, lol. She'll reportedly fly out to Los Angeles in March to film her episode. We'll keep you posted on its air date.
RANKED: Here Are the 63 Smartest Dog Breeds
Does your loyal pup's breed make the list? Read on to see if you'll be bragging to the neighbors about your dog's intellectual prowess the next time you take your fur baby out for a walk. Don't worry: Even if your dog's breed doesn't land on the list, that doesn't mean he's not a good boy--some traits simply can't be measured.
These Are the Top 15 Global First Dance Wedding Songs
Discover the top 15 first dance songs used at wedding around the world, below (as of March 2022).
Fun Places To Hide Easter Eggs To Stump Your Kids
Easter is right around the corner and now it's time to start thinking about your yearly Easter egg hunt. You can't make it easy for your kids to find those Easter eggs. Making it tough for them gives you time to enjoy a mimosa while you watch them find the Easter eggs.
Here are some places that will make it a little harder but fun for your kids to find those Easter eggs.