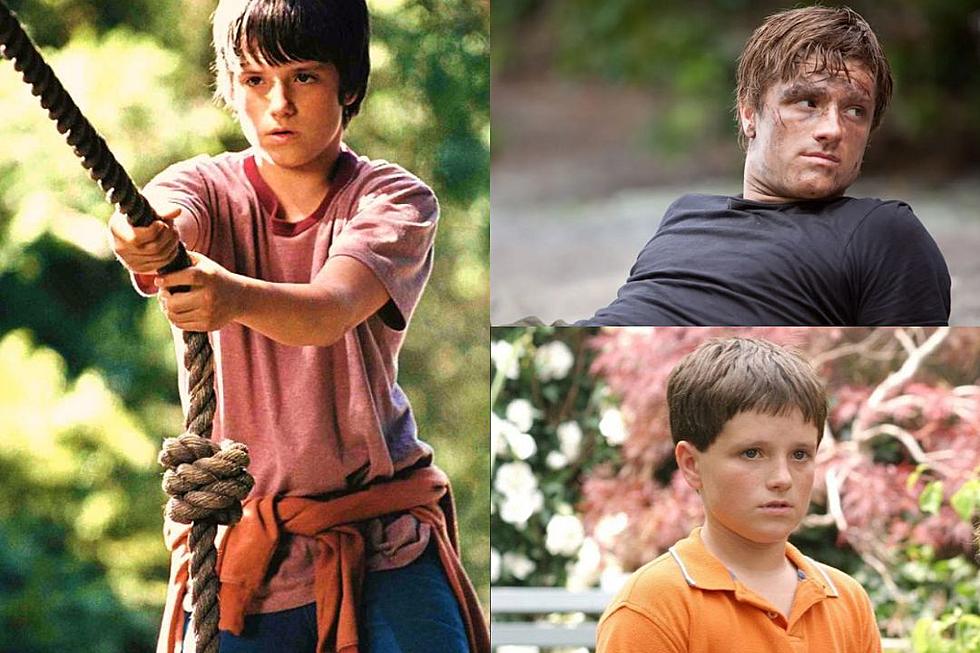 What Is Josh Hutcherson Doing Now?
Lionsgate / Summit / 20th Century Fox
In 2023, we are in desperate need of a Josh Hutcherson renaissance.
The former child actor starred in so many of our favorite childhood classics, including Bridge to Terabithia, Little Manhattan, Journey to the Center of the Earth and, of course, the Hunger Games films.
With The Hunger Games currently on streaming and a new installment on the horizon — The Ballad of Songbirds and Snakes is a prequel starring Tom Blyth, Rachel Zegler, Hunter Schafer and more — it seems like the hit dystopian franchise is currently at the top of the pop culture nostalgia cycle.
Plus, Jennifer Lawrence and Liam Hemsworth, two of the stars of the original four movies, are back in the spotlight, with the former starring in the new comedy No Hard Feelings and the latter joining The Witcher.
So, where's Hutcherson? And what's he been up to?
Read on to learn everything we know about Josh Hutcherson in 2023.
Is Josh Hutcherson Still Acting?
Since Mockingjay Part Two was released in 2015, Josh Hutcherson has appeared in six films, including The Disaster Artist and 2022's Across the River and Into the Trees, which he starred in with Liev Schreiber.
Hutcherson currently has five films coming up, including Five Nights at Freddy's with Matthew Lillard, based on the video game franchise on the same name. He was announced as part of the film's cast in December 2022.
From 2017 to 2020, he also produced and starred in the original Hulu series Future Man and did some animated voice work, including for the English dub of the Ultraman anime.
Is Josh Hutcherson Still Friends With Jennifer Lawrence?
In 2020, Josh Hutcherson told Entertainment Tonight that he saw Jennifer Lawrence during quarantine.
"I saw Jen during quarantine — got to have dinner together. It was like mid-summer maybe [and] we had a nice socially-distanced dinner together. [It] was good to catch up with her because she's been off living her life in other places all over the world," he shared.
But Lawrence isn't the only Hunger Games co-star Hutcherson has stayed in touch with.
He also revealed he catches up with Liam Hemsworth "every time we can" and still keeps in touch with Woody Harrelson, who played his and Lawrence's characters' mentor Haymitch in the teen dystopian franchise.
In September 2022, Lawrence gave a shout-out to both Hutcherson and Hemsworth in her "73 Questions" interview with Vogue. "The most fun I've ever had with actors on set is Josh and Liam, Hunger Games. Hi, boys," she said with a smile.
How Old Is Josh Hutcherson?
Josh Hutcherson's age is 30 as of March 2023. The actor's birthday is Oct. 12, 1992.
READ MORE: 25 Celebrities You Didn't Realize Were Retired
Hutcherson has been acting for over 20 years. He started in the early 2000s when he was about 10 years old.
What Does Josh Hutcherson Look Like Now?
Josh Hutcherson hasn't made many public appearances in recent years.
In 2019, he attended Go Campaign's 13th Annual Go Gala in Hollywood, where he sported a mustache.
Hutcherson is mostly inactive on social media.
His Instagram account is public but has no posts, and his Twitter is sparsely updated. As of publishing, his last tweet was the announcement of his casting in the upcoming action flick Beekeeper. That was posted in October 2022.
However, Hutcherson still made sure to support Pride in 2022 with a sweet tweet.
"We're all people. People deserve love and respect and fairness. Generation rainbow is working to make that the reality we all share," he wrote.
Popular Child Stars From Every Year
Below,
Stacker
sifted through movie databases, film histories, celebrity biographies and digital archives to compile this list of popular pint-sized actors from 1919 through 2021.
The 50 Best Films Available to Stream (in 2021)