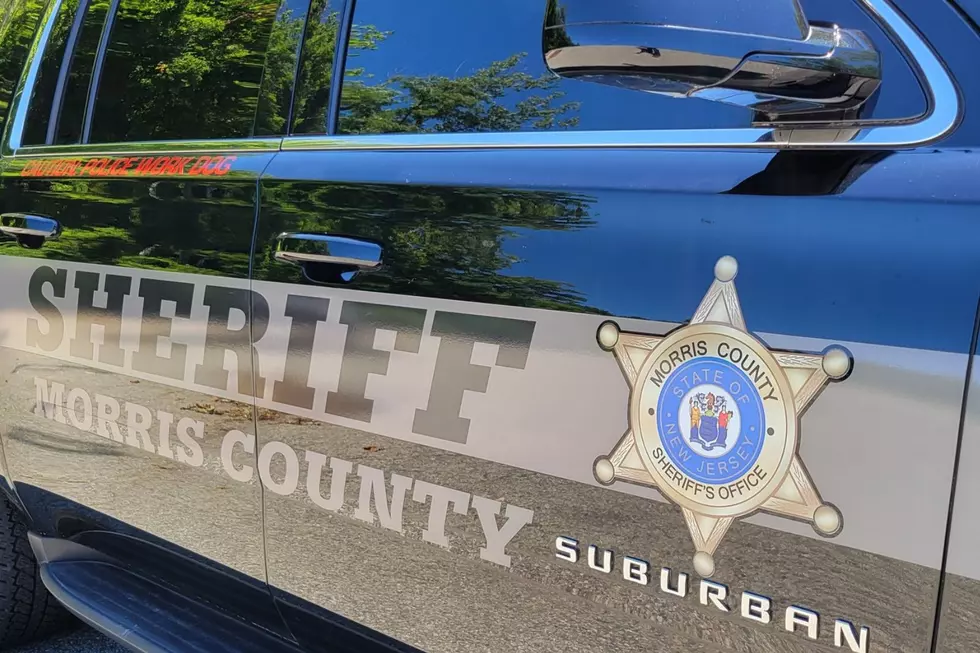 Police shoot fugitive wanted in Elmwood Park, NJ attempted murder
Fugitive shot, killed in police incident (Morris County Sheriff's Office via Facebook)
MONTVILLE — A man wanted for attempted murder in Bergen County was shot and killed in a police-involved incident in Morris County that left two officers wounded, the state Attorney General's Office announced.
The firefight unfolded on Saturday after 7 p.m. in a motel along Route 46 in the Pine Brook section of town, according to state authorities.
Without officially sharing the man's identity, they confirmed law enforcement was carrying out an arrest warrant for attempted murder stemming from a Dec. 27 incident in Elmwood Park.
Elmwood Park Police previously shared a photo of James Allandale, 61, wanted for attempted homicide in a Dec. 27 shooting at a home on Lincoln Avenue.
On Monday, Elmwood Park police said they could not comment on the officer-involved shooting, as it was now under standard review by the Attorney General's Office.
Motel room confrontation
Morris County Sheriff's Emergency Response Team was helping Bergen County Prosecutor's Office detectives, as they found the man was in a particular room.
Around 7:14 p.m., two officers entered and the man exchanged gunfire with them.
The Daily Voice cited "multiple law enforcement sources" in reporting that Allandale was tracked to the Knights Inn, where he opened fire on officers.
The man was pronounced dead minutes later and a gun was recovered nearby.
Two officers were taken to a hospital for treatment of non-life-threatening injuries.
Violent criminal past?
ABC7 Eyewitness News reported that Allandale had moved into the Elmwood Park home of his girlfriend about 18 months ago, according to neighbors.
The same neighbors said that after finding out about a criminal history, the girlfriend was trying to break up with him when the shooting incident happened at the home, sending another woman to the hospital.
News 12 similarly reported from the Lincoln Avenue neighborhood, where the violence erupted two days after Christmas.
The Daily Voice has reported that Allandale previously was known as James Allan — when he was convicted of criminal restraint, terroristic threats and violation of a domestic violence restraining order.
Allan was 41 when he was sentenced in 2002 to a 10-year prison term, according to court papers.
Allan had abducted an ex-girlfriend in a grocery store parking lot in Wayne in 2000, forcing her to travel with him for several days, according to the same court paperwork.
Erin Vogt is a reporter and anchor for New Jersey 101.5. You can reach her at erin.vogt@townsquaremedia.com
Click here to contact an editor about feedback or a correction for this story.
25 True Crime Locations: What Do They Look Like Today?
Below, find out where 25 of the most infamous crimes in history took place — and what the locations are used for today. (If they've been left standing.)
Actors Who Turned Down Major Marvel Roles
Not everyone wants to be a part of the Marvel universe. These actors all got offered high-profile gigs in Marvel movies and turned them down.
Stars We Lost in 2022
See the famous icons we have had to say goodbye to in 2022, below.
The 99 top paying jobs in New Jersey
How much do you make? These are the occupations in New Jersey with the highest median annual compensation. Source: Federal Bureau of Labor Statistics, 2022
How much does the average NJ home cost? Median prices by county
Everything is costing more these days — and housing is certainly no exception in New Jersey.
Data for 2022 from January through August, compiled by New Jersey Realtors, shows that South Jersey has been seeing homes hit the market and sell in less than a month, on average.
Median prices for single-family homes have reached $500,000 and above in nine counties in North and Central Jersey.
All but two counties have seen houses go for more than the list price, on average, this year.