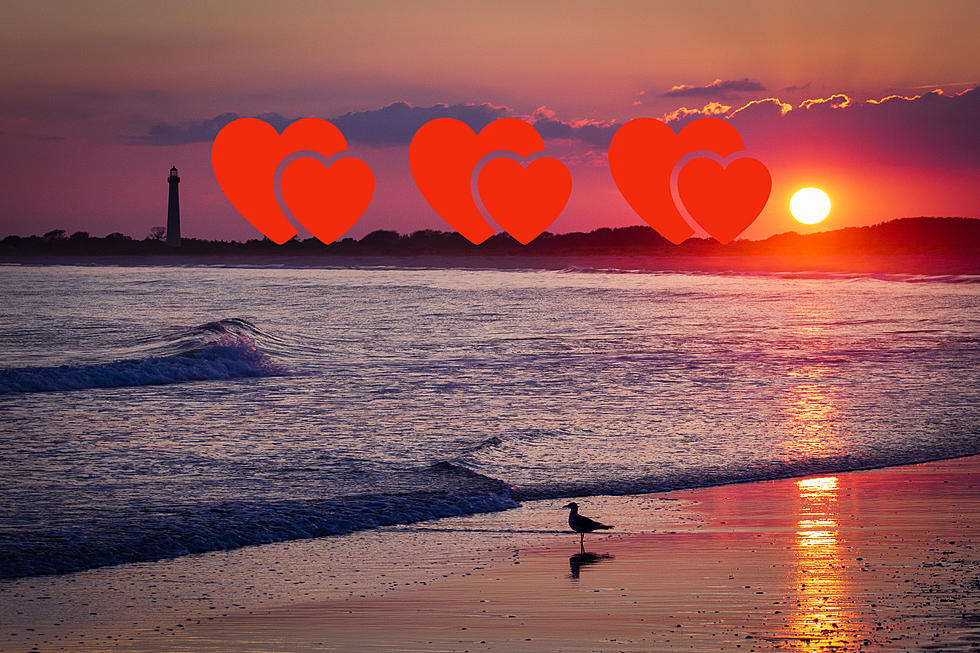 This NJ town makes national top 20 romantic destinations list
Photo by Ryan Stone on Unsplash / Adobe Express illustration
As you know, New Jersey has always been the butt of a lot of jokes. But that's kind of good for us. Because in a way, we can keep it all to ourselves.
Anyone who lives here knows that New Jersey is a great destination in so many ways. There's so much to do and see here. And one of those ways is for romance.
But the great thing about New Jersey is it's almost our little secret. Because people never think of it as being picturesque or in any way, beautiful.
They think of smokestacks and highways. So it is always gratifying to see us grab a spot on a national destination list. And it happens all the time.
This time it's Cape May. We New Jerseyans understand how special and unique this destination is, (and how misunderstood we are) but who knew that the rest of the country was catching on? In fact, they are.
Just in time for summer, honeymoonalways.com asked 3,000 couples for their favorite alternative, romantic destinations, which they were eager to visit in summer 2023.
And Cape May was voted as the 14th favorite 'alternative' romantic destination in America.
In their new poll, 175 spots in the country are identified as top 'alternative' romantic destinations.
In fact, two other New Jersey destinations make the list. They are Princeton and Lambertville.
But none, according to the poll, score as highly as Cape May does.
But we live here, so sometimes we take Cape May for granted. Yes, maybe you have gone there for a visit and brought the kids to dig for "Diamonds" at Diamond Beach. Maybe you've taken a stroll along the boardwalk or visited one of its magnificent hotels. But with its gorgeous architecture, it's stunning shoreline, and its quaint, romantic vibe you may never have realized that it's the perfect place for a romantic getaway.
This may be your season to grab your significant other and go if you haven't been there yet.
If you're interested in seeing the rest of it, a cool infographic shows this poll's top 175 alternative romantic destinations in the country.
Cape May, NJ: 15 wonderful places to visit
Spring is here: This NJ park is a great place to explore
Opinions expressed in the post above are those of New Jersey 101.5 talk show host Judi Franco only.
You can now listen to Dennis & Judi — On Demand! Hear New Jersey's favorite best friends anytime, anywhere and any day of the week. Download the Dennis & Judi show wherever you get podcasts, on our free app, or listen right now.