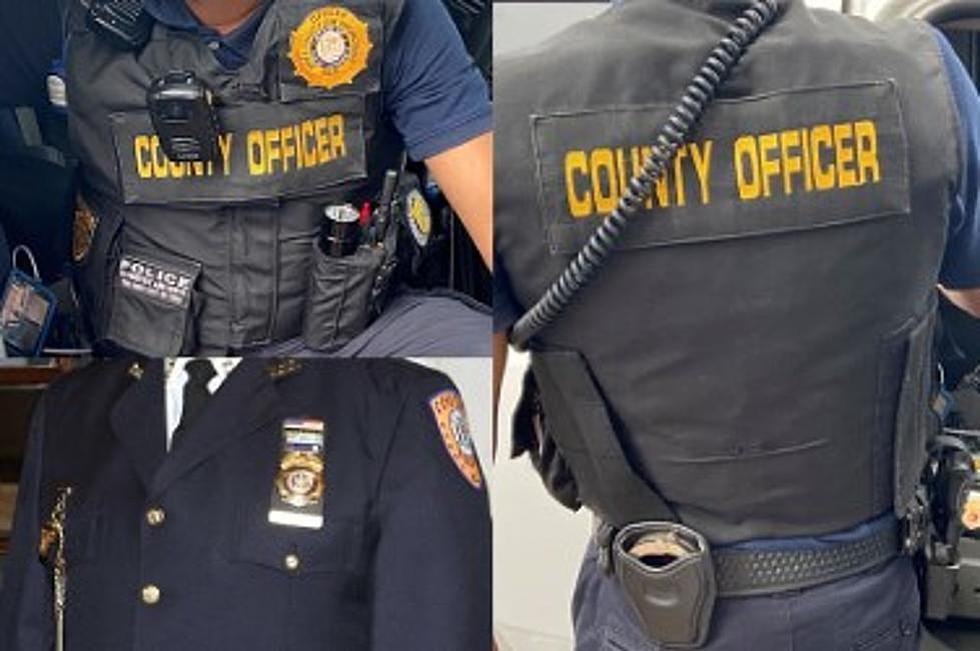 Will NJ finally do away with phony-baloney constable 'cops'?
Courtesy SCI of NJ
👮‍♀️ Many NJ towns still appointing constables
👮‍♀️ They look like real cops but they are not
👮‍♀️ Some constables impersonate police and can cause chaos
---
Many of them wear uniforms, some of them carry guns and few of them even try to issue tickets and arrest people, but they're not real police officers and most don't have any real training or law enforcement background whatsoever.
Several New Jersey towns still have constables, but they may not for long because Garden State lawmakers are expected to soon vote to abolish the position completely.
Back in the 1600s, way before the United States of America came into existence, the royal authorities appointed constables to keep the peace and perform a variety of law enforcement duties in the colonies.
Constables still walking around in New Jersey
Centuries later New Jersey still has more than 125 constables, but legislation has been advancing in the State Senate and Assembly to do away with them.
State Sen. Pat Diegnan, D-Middlesex, who is sponsoring the bill in the Upper House to get rid of constables, said the fact that these people are still being appointed is a bit peculiar.
"It would be funny if it wasn't in some ways scary, these are really folks that are portraying themselves as law enforcement, they're not trained, and it's something that we should simply just do away with," he said.
Abusing the badge
Two years ago the New Jersey State Commission of Investigation issued a report, "Abusing the Badge" that found constables were frequently political appointees or had paid a fee to get the title of constable, and some of them were involved in illegal activities.
Diegnan said now more than ever, "our law enforcement officers are putting themselves on the line, they shouldn't be confused with somebody that's using a title as law enforcement individual and really are not trained or responsible as a law enforcement official."
In 2019, during a mass shooting incident in Jersey City, several Essex County constables showed up at the scene, pulled out guns and then announced they were going to provide backup for police officers who had been dispatched to the area, causing confusion and chaos.
It's gotten out of control
Diegnan said the appointment of constables probably started off as "some type of a ceremonial responsibility to give to a local individual, but it has gotten really out of control, not all instances but in some and we've just got to put an end to it."
The SCI report said in several situations constables have been arrested and face criminal charges for impersonating real police officers.
Diegnan said the bottom line here is having constables walking around in the streets of the Garden State is a recipe for disaster.
"They're not trained, they could interfere with law enforcement officers that know what they're doing, they could cause chaos."
He pointed out there is bipartisan support for his legislation and it could be passed in the coming weeks.
Report a correction 👈 | 👉 Contact our newsroom
NJ county fairs are back! Check out the 2023 summer schedule
A current list of county fairs happening across the Garden State for 2023. From rides, food, animals, and hot air balloons, each county fair has something unique to offer.
(Fairs are listed in geographical order from South NJ to North NJ)
UPDATED: All the stores where NJ legal weed is sold
The number of recreational cannabis dispensaries continues to grow, since the first NJ adult recreational sales in April 2022.
LOOK: Most commonly seen birds in New Jersey
Stacker
compiled a list of the most common birds seen in New Jersey from Project FeederWatch.