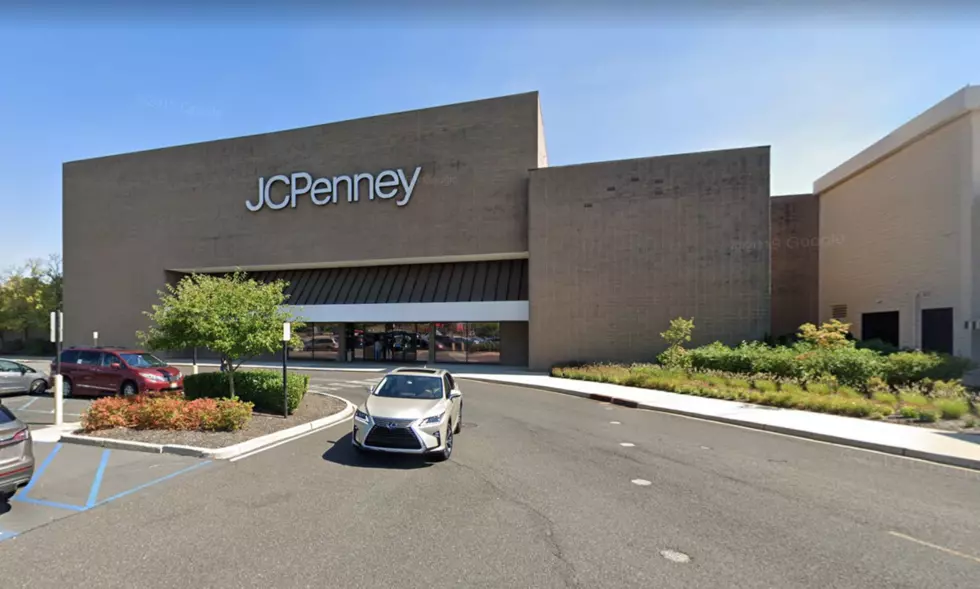 JC Penney Announces 154 Stores Will Close This Summer, No Local Stores Have Been Affected (Yet)
Google Maps
JC Penney just released the list of the 154 stores that are expected to close this summer.
None of the stores on today's closure list are in our local area. However, the company says they will announce "additional closures in the coming weeks," according to a report from CNBC.
The company filed for Chapter 11 bankruptcy protection recently. In that initial filing, they announced plans to close 242 stores. The company cited the effects of COVID-19 as one of the factors that have recently hurt their business.
A hearing will be held in a bankruptcy courtroom next Thursday (June 11). Assuming the company's plan is approved, liquidation sales could begin at the 154 affected stores immediately. Those sales are expected to last 10-16 weeks.
No stores in New Jersey are on the list of stores included in today's list.
Five of the retail chain's stores in Pennsylvania are included on the list, but none of them are in our immediate area. Those are the stores in Monroeville, Hanover, Butler, Monaca, and Tarentum.
"While closing stores is always an extremely difficult decision, our store optimization strategy is vital to ensuring we emerge from both Chapter 11 and the COVID-19 pandemic as a stronger retailer with greater financial flexibility to allow us to continue serving our loyal customers for decades to come," J.C. Penney CEO Jill Soltau said in a statement.
The full list of closures included nine stores in California, eight in Indiana, eight in Florida, seven in Georgia, seven in New York, and seven in Texas, among others.
In our area the company operates stores in the Quakerbridge Mall, the Brunswick Square Mall, Oxford Valley Mall, Freehold Raceway Mall, Monmouth Mall, Montgomery Mall, Cherry HIll Mall, Ocean County Mall, and Deptford Mall.
We'll see if stores in our area survive the expected second round of closings that the company could announce in the coming weeks.
Here are 50 of your favorite retail chains that no longer exist.