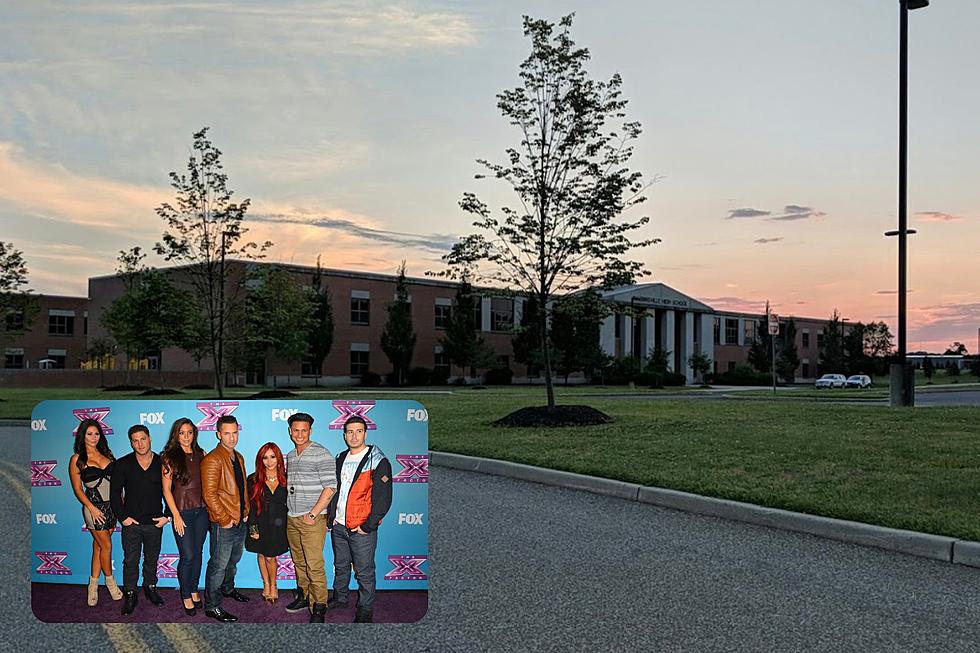 This Jersey Shore Cast Member Was Spotted in Mercer County, New Jersey
google earth/getty
One of the original Jersey Shore cast members was spotted in Mercer County! I love celebrity spottings in our immediate area, especially when it's celebrities that I love like this one.
Robbinsville High School located in Robbinsville, New Jersey, held a cheer competition where someone spotted the famous Jersey Shore cast member herself.
Can you guess who it is? It was Jwoww!
She posted on Instagram earlier in the day that she and her daughter Meilani were at Robbinsville High School for a cheer competition.
"Congratulations to my baby @/meilanimathews and all the @/officialworldcupallstars princesses who celebrated last night. Til next season." she captioned pictures from the event on Instagram.
I'm assuming the cheer competition was yesterday by the post, but how cool is this to have her right in Mercer County?  It looks like her daughter Mielani cheers for Official World Cup All Stars which is based out of Freehold, New Jersey.
Jenni "Jwoww" Farley has starred on the MTV reality show "Jersey Shore" since the show premiered back in 2009. The show ran for 6 seasons before she and her co-star, Nicole "Snooki" Polizzi starred in a spin-off of the show called "Snooki and Jwoww" which ran for 4 seasons.
She then took a break for a few years before returning to MTV once again to star in yet another Jersey Shore spin-off series "Jersey Shore: Family Vacation" which premiered in 2018 and is still currently running on MTV. "Jersey Shore: Family Vacation" airs every Thursday night at 8 pm on MTV!
Hopefully, we see her back in the area soon!
Rent The Jersey Shore House This Summer in Seaside
The Jersey Shore house is available to rent, and it's not to late to book your stay for the summer!
Which Bars Featured on MTV's 'Jersey Shore' Are Still Open?
We know the 'Jersey Shore' crew put these bars/clubs on the map, but which can you still visit over 10 years later?