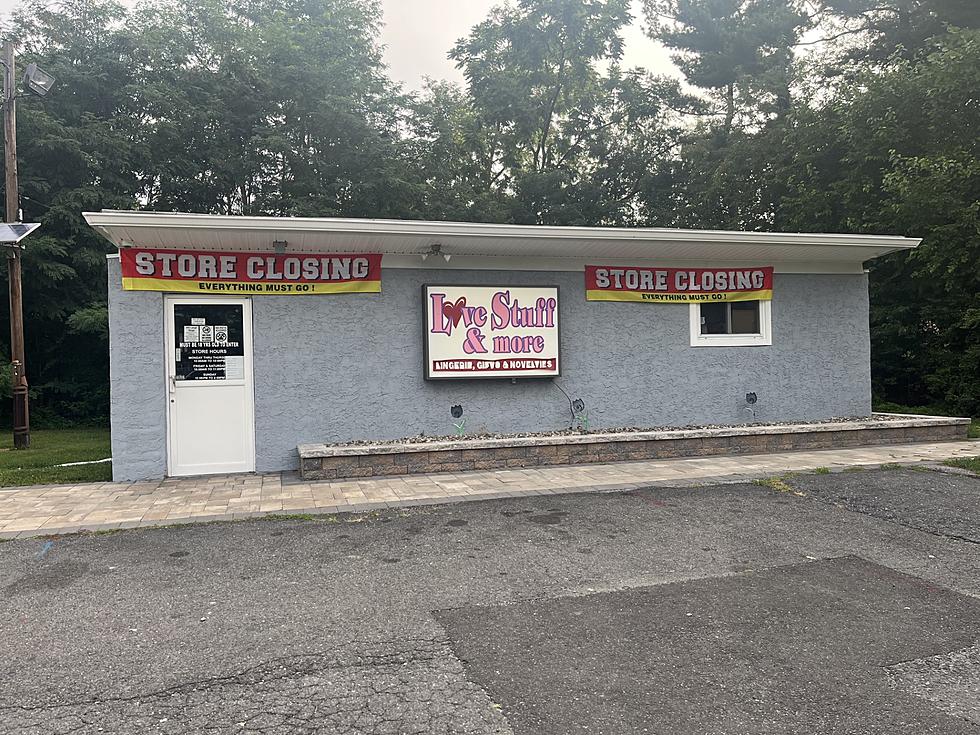 Love Stuff & More is Closing Its Doors for Good in Hamilton, NJ
Chris Rollins
I'm giggling as I write this. The sex shop in Hamilton is going out of business.
I saw the signs as I drove by over the weekend. This could be old news, the signs may have been up for awhile, but, I just saw them and thought you should know.
Do you know the shop I'm talking about? How could you not if you've ever driven on Route 33 in Hamilton Township?
It used to be a bright purple building, right? It's set off the road a little bit, across from the Acme shopping center. It's gray now...maybe a more attractive color for potential buyers?
It's called Love Stuff & more. Have you been there? Would you admit it? I feel like whether you've stopped in for yourself, or to get a gag gift for a Bachelor or Bachelorette party, a lot of people in the area have been there.
If you're unfamiliar, the sign out in front of the store says it sells lingerie, gifts and novelties. My imagination is running wild.
I've never been there, but, c'mon, you know when you drive by you glance at the parking lot to see if there are any cars you recognize (I've never recognized one) and make a joke or two.
I don't know why it's closing for good. Have we lost our kinkiness? Do we get our adult products online now instead of having to walk into one of these shops? Maybe.
The signs say, "Everything Must Go!" If this is your thing, you'd better get in there. There may be some good sales. Remember, you have to be at least 18 to get in.
Love Stuff & more is located at 1030 Route 33 in Hamilton Township (Mercer County).
Don't worry, the other Love Stuff & more location on Route 130 in Burlington is staying open.
How Many Of These Old Quaker Bridge Mall Stores Do You Remember?
The Quaker Bridge Mall has been open since 1975. There's been many changes in stores and restaurants over the years. How many of the old places do you remember?
Best Last Minute Getaways in NJ to Book Now
There's no shortage of great getaways in New Jersey. If you get some spare time and need an idea, take a look at these.