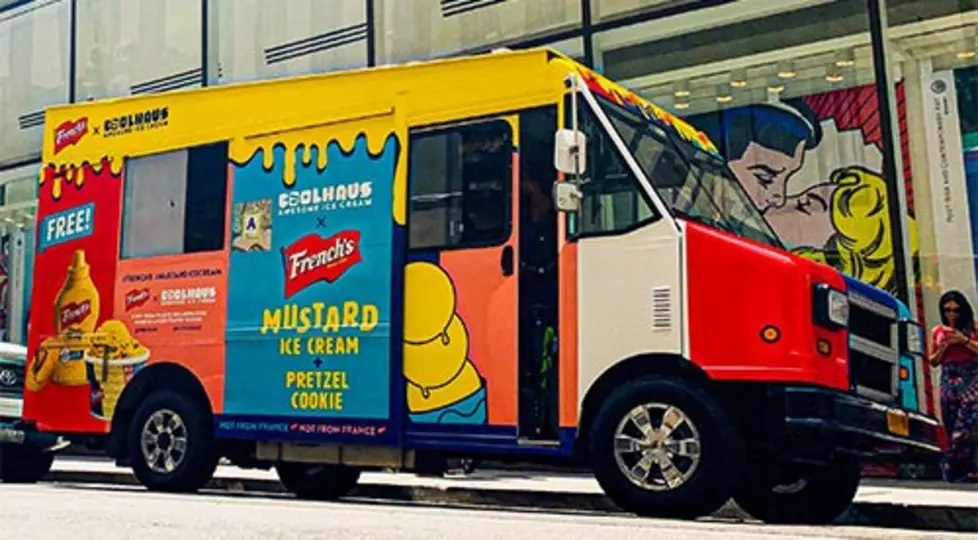 Mustard Ice Cream For National Mustard Day
Credit: McCormick / Frenchs Mustard
You guys want to hear a something disgusting? Mustard flavored ice cream.
A very unfortunate moment is happening for all mustard haters, the French's condiment brand is making mustard flavored ice cream in honor of National Mustard Day on August 3rd. We are not feeling good about this one. And, to top of this very questionable ice cream flavor, French's is topping off the ice cream with Pretzel Brittle.
If you're in New York City Today (08/01), Friday or Saturday you are the lucky (or not so lucky) ones because you'll be able to try the mustard flavored ice cream. According to McCormick.com, French's Mustard Ice Cream Truck will be going around the City and then heading over to the Hamptons.
If you aren't able to make it to NYC, and for some reason you really want to try the mustard ice cream flavor, McCormick.com has a recipe to make it yourself.
I scream, you scream, we really do not want to try this ice cream.