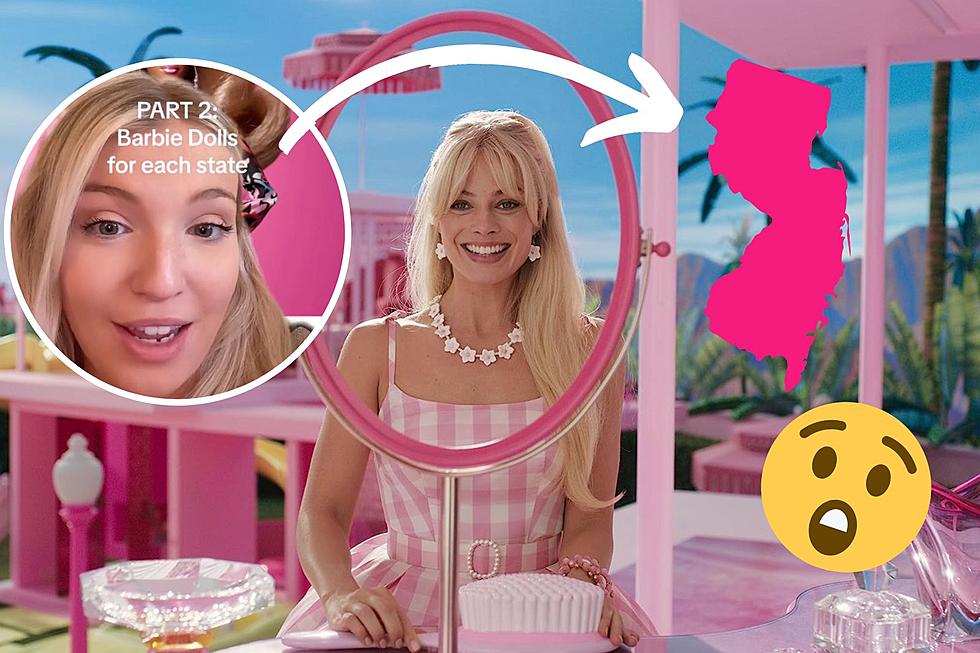 AI Made a Barbie Doll For Every State, and When I Saw Barbie "New Jersey", I Gasped.
Credit: Warner Bros., TikTok @briellevassill
AI did us so wrong on this one!
The wildly popular Barbie movie just released in theaters and it's already killing it at the box office. The sugary pink film starring Margot Robbie and Ryan Gosling, directed by Greta Gerwig, has already raked in a whopping $155 million opening weekend, according to Variety.
Have you seen it yet? I saw it on opening night and it did NOT disappoint. Highly recommend, but you don't need to hear that from me. The sparkling ratings will speak for themselves.
In the midst of the movie's' release, social media is still in Barbie mania, and of course that goes for TikTok as well. Content creators are showing off their Barbie core outfits and reviewing the movie, and Barbie soundtrack songs are trending worldwide on the app. We're all living in a Barbie world!
But I just came across, this video on TikTok, and I just HAD to share, because quite literally, my jaw dropped. I was shooketh that AI had the audacity.
TikTok content creator @briellevassill posted her reaction to Buzzfeed's AI generated Barbie dolls for each state. She posted a different round of Barbies in different parts, and for the most part, the Barbies look how you would expect them to look for each state! Sweet, charming, innocent, friendly!
And then you get to Barbie New Jersey... Fair warning. It's a jump scare.
Regrettably I cannot screenshot the image from the video in this post, so you'll have to watch it in the TikTok video down below. If you want to skip straight to New Jersey, skip ahead to 0:17.
Not sure why the rest of the country and AI insists on pinning that "MTV Jersey Shore" image on us, but that's clearly what happened here. New Jersey Barbie looks like 2009 Avril Lavigne joined the cast. In fact, an actual Jersey Shore cast member commented on the video!
Jenni Farley! Aka, JWoww! She commented: "Jersey (3 crying laughing emojis)"
Here's what some of the other reactions in the comments said:
"When they showed jersey I immediately, huh that looks like Jenni lol"
"Jersey hella aggressive (...) WTH"
"Why is New Jersey Avril Lavigne?"
"Jersey was foul…."
So foul. I feel misrepresented and attacked! What do you think of the AI New Jersey Barbie?
---
Rent This Pink Cabana Airbnb in Belmar, NJ
Look inside this Airbnb that's perfect for a Jersey Shore trip with the girls!
Celebrity Barbies
Having your likeness immortalized on a Barbie is a badge of honor for any celebrity.