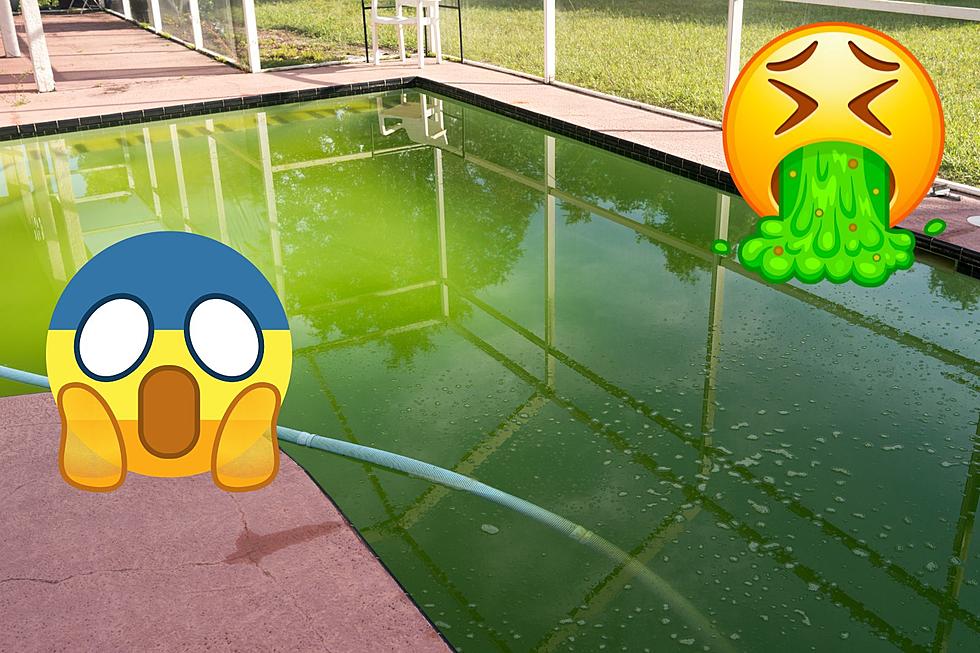 NJ Man Arrested For Dyeing Multiple Pools Green With Drone
canva
You may want to close your backyard pool in New Jersey just to be on the safe side.
We're coming up to the last few weeks of summer weather and if you thought you had enough to worry about already, add your pool being dyed green to the list!
A man has just been arrested in New Jersey for dying pools in the area green. The New York Post reports that there were families staying at a New Jersey inn that was unable to use the pool because it had "magically" turned green.
Spina has caused thousands of dollars in damages to the pool at the Quality Inn in Galloway Township after it was targeted several times throughout the summer.
Absecon police also said they had received a similar report from a homeowner on August 13th who reported that his swimming pool mysteriously turned a green color. It turns out that 45-year-old Patrick Spina IV has been terrorizing local pools all with the help of a drone and some sea dye.
He had been flying his drone over local pools in the area and releasing sea dye which would turn your crystal clear pools into a disgusting, Shrek, swampy green.
This has been an ongoing investigation throughout the summer and police have finally been able to make an arrest this week. The man was arrested and charged with multiple counts of criminal mischief but has been released from prison on a summons pending court proceedings, via nypost.com.
If you're in New Jersey, closing your pool early may be the safest option because this sounds like a mess!
You've Gotta Try These 8 Finger Lickin' Wing Spots in Central Jersey!
Get your napkins ready! Here are some MUST-try wings in Central Jersey, according to Yelp!
12 of The Most Annoying Pet Peeves About NJ Drivers!
Here's what we can't stand about New Jersey drivers, according to you! Anything to add to this list?