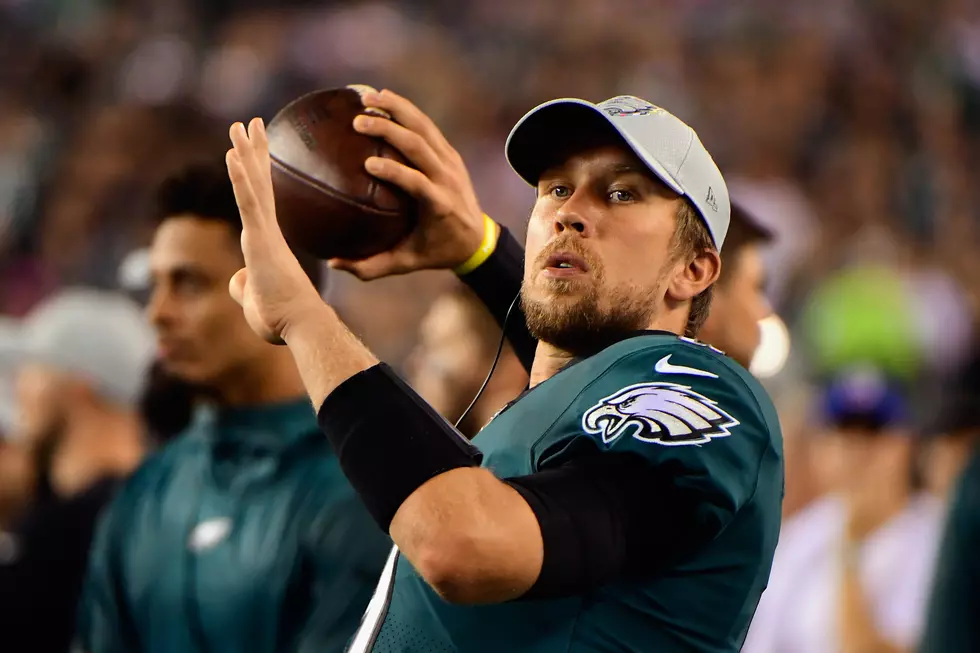 Nick Foles's Package Stars In CURE Auto Insurance Commercial
Credit: Getty Images
CURE Auto Insurance's latest commercial pokes fun and centers their ad around former Eagles star, Nick Foles, and his package.
The whole commercial revolves around the football player's nickname, Big D*** Nick. Luckily so that it can air on television, the "main star" does not make an appearance. The advertisement is set in a bathroom where a man is seen wearing a green number nine jersey. Another man walks in and uses the urinal next to the Nick look-a-like. The fan glances over and notices "Foles's talent" (for a lack of better words) and gives him a thumbs up of approval. You can watch it below.
When it comes to funny car insurance commercials, usually Geico dominates. Their ads and commercials are odd, funny, and quirky. I have to say one of my favorite Geico commercials is the one with the secret agent who gets interrupted while he's being chased by the enemy. In the middle of fighting off villains he answers a call from his mom who has a knack at calling at the wrong time.
To say the least, this commercial hits too close to home and makes me laugh.
Read more about the Nick Foles nickname commercial here