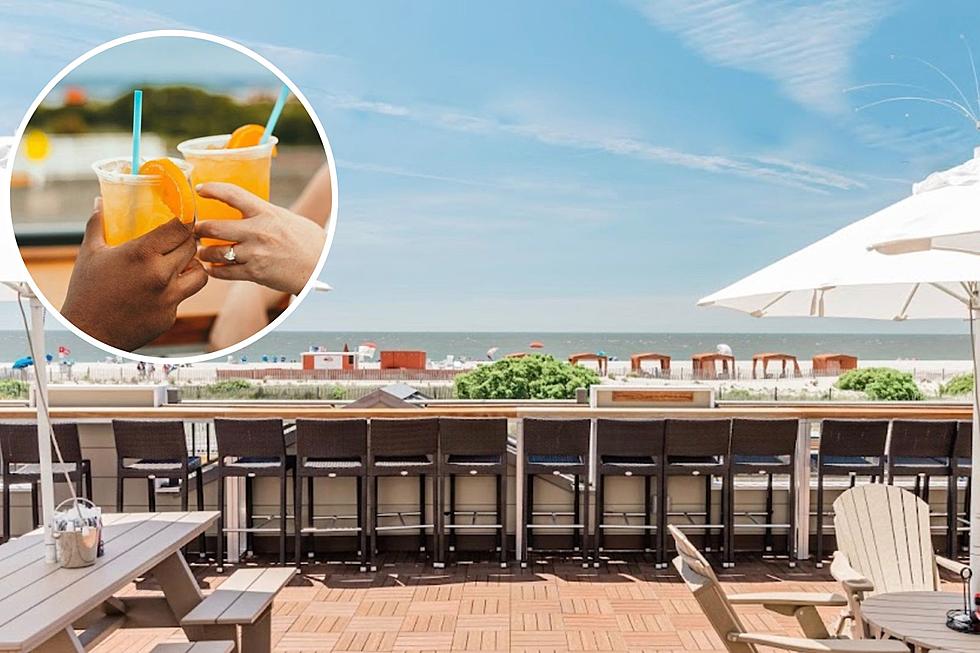 This Is New Jersey's Best Restaurant For Outdoor Dining
google earth/ @harryscapemay via Instagram
There are only a few good weeks of warm weather left and one of my favorite things to do during the summer months is find a good outdoor dining experience.
There are plenty of places to dine in the summertime right in our area, but a new list from Love Food is saying exactly where in New Jersey we all have to go. The website made a list of the best outdoor dining restaurants in every state and I personally have never been to the pick for New Jersey, but after seeing pictures I really want to.
One of the most beautiful places to visit along the Jersey Shore has to be Cape May and that's exactly where you can find New Jersey's best restaurant for outdoor dining.
Harry's Ocean Bar and Grille in Cape May, NJ was just rated the best restaurant in the entire state for outdoor dining and by looking at some of the pictures and menu items, I can see why this spot is at #1!
The restaurant is right on the beach in Cape May and has a beautiful view of the ocean. It has tables and lounge chairs as well as a bar set up that overlooks the ocean and it really does look like the ambiance and food are incredible.
According to Harry's website, it is the only oceanfront rooftop bar in all of Cape May, which is another amazing excuse to check this restaurant out for yourself! Harry's Ocean Bar and Grille is located at 1025 Beach Ave in Cape May, New Jersey.
Look Inside The Frank Sinatra House in Point Pleasant, NJ
The tourist attraction has been put on the market and could be yours for $3.3 million!
Rent This Pink Cabana Airbnb in Belmar, NJ
Look inside this Airbnb that's perfect for a Jersey Shore trip with the girls!