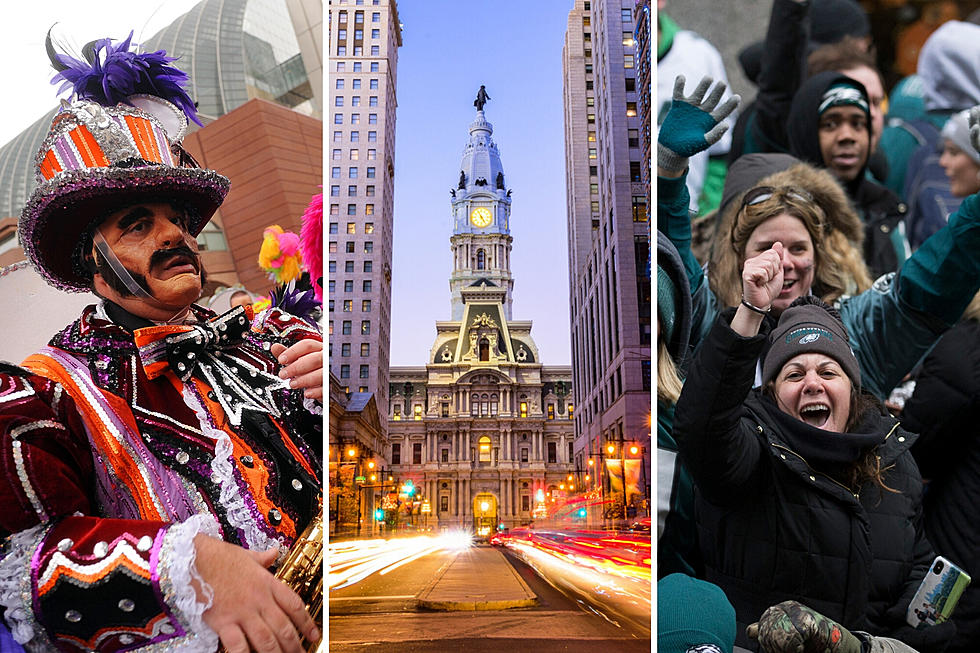 Philadelphia Prohibits Large Public Events Through At Least February 2021
Composite via Getty Images
The City of Philadelphia will not permit any large public gatherings (or events) through at least February 2021, amid the COVID-19 crisis.
An updated order from the city will ban all large public gatherings through February 28, 2021. Multiple outlets (including NBC 10 and the Philadelphia Inquirer) broke the news on Tuesday morning.
The Mummers Parade, the Thanksgiving Day parade, and the Broad Street Run will all be forced to cancel. Plus, the Broad Street Run had already been rescheduled to October 2020.  The iconic Made in America Festival, typically held on Labor Day Weekend, was already canceled for 2020.
Any special event or public gathering of 50 or more people on public property through that February 28, 2021. Athletic events, concerts, fairs, flea markets, and block parties (with more than 50 attendees) will all be banned.
The measure will not ban outdoor events with fewer than 50 guests (like weddings and family picnics). Recreational sports (for both youth and adults) with fewer than 25 participants will also be allowed. Additionally, events on private property — including performance venues and stadiums — are excused. Those venues will need to follow strict guidelines from local, state, and federal health officials. 
Additionally, demonstrations and activities that are protected under the First Amendment will not be banned.
An initial ban on large public gatherings began in mid-March this year. So this means it'll likely have been a full year without large gatherings in the city.
LIVE UPDATES:
Coronavirus in Princeton, NJ
LOOK: Here's What A Socially Distant High School Graduation Looks Like In New Jersey