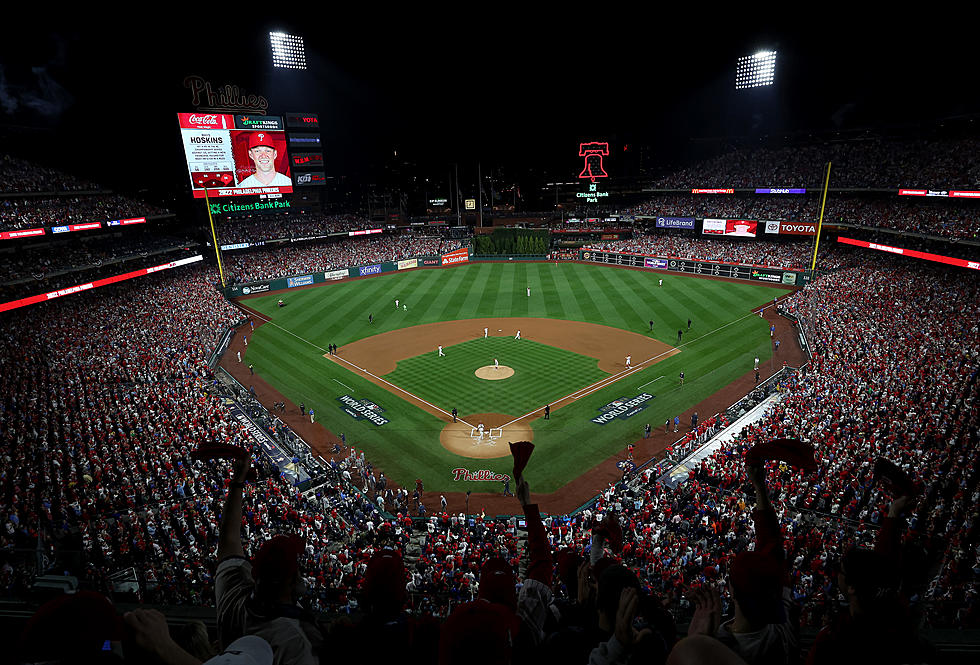 Phillies Fan's Faces Are Now Their Ticket into Citizens Bank Park
Getty Images
There's a brand new way to scan your tickets now at Citizens Bank Park! This new technology that Citizens Bank Park has is a super efficient way to get yourself into the games!
There is now a special lane where fans can use a facial recognition scanner to scan themselves into Phillies Games. The MLB has just put this new pilot program into effect on Monday and The Phillies have begun trying out the new facial recognition program.
This for sure would make entering the park, a walk in the park. 6abc.com spoke to the MLB's senior vice president of product - ballpark experience and ticketing. She said, "We have been hearing from our fans, they really wanted a more welcoming stadium entry experience, and so this allows them to just be eyes up, not stop, not get a phone out, wrestle with any kind of technology, and even come in with their full group or their family".
This technology is extremely impressive and will probably make the lines go quicker and make ticket scanning more efficient!
How does MLB Go-Ahead Entry work at Citizens Bank Park?
The process seems to be pretty simple, actually! You'll be set up and ready to stroll through the Go-Ahead Entry line in no time with these few easy steps.
Sign into your account and go to the homepage
Next, select the "MLB Go-Ahead Entry" tab
Take your picture, and you're good to go!
This technology is still in its trial period, so for now a facial recognition scanner will only be available at the first base gate. Hopefully, if all goes well, there will be scanners at multiple gates next season.
LOOK: Phillies' Fan Builds Mini Citizens Bank Park in Backyard
Kurt Klinger is the ultimate Phillies fan and has now officially finished his mini Citizens Bank Park replica in his own backyard! Take a look inside:
These are the Hottest Pop Concerts Happening in Philadelphia in 2023
2023 will bring some of the best concerts from some of our absolute favorite artists to Philadelphia (including Taylor Swift, Ed Sheeran and P!Nk.). Here's a COMPLETE list of all of the shows (so far) & even details on how you can get tickets to Philadelphia's hottest concerts of 202