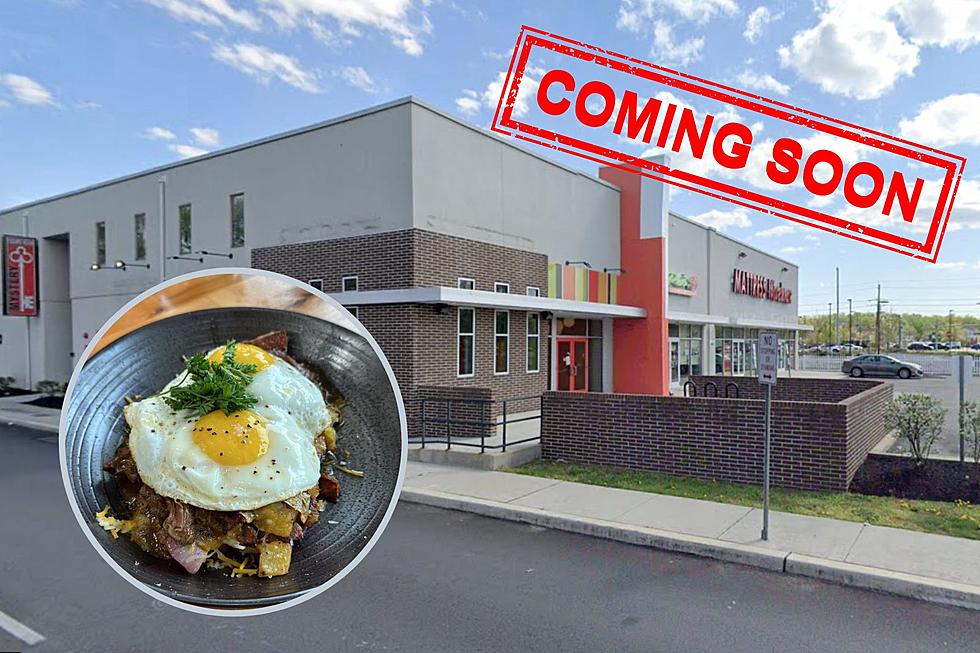 Rise and Shine! This Bangin' Brunch Spot is Coming to Cherry Hill, NJ!
Credit: Instagram @brunchaholics.philly, Google Maps
Brunch lovers, assemble!
As far as leisurely late-mornings go, grabbing brunch with your favorite peeps is a superior option for when you're craving that French toast dish, eggs Benedict, short stack, shrimp & grits and mimosas! If you find yourself in the Cherry Hill, area, you're getting another brunch option soon!
Brunchaholics breakfast and lunch is coming soon to Cherry Hill on Haddonfield Rd (across the street from Wegman's). It'll occupy the same space of the now-closed Zoe's Kitchen, according to 42Freeway.
Brunchaholics already has one other location at 2499 Aramingo Ave., Philadelphia, which opened earlier this year. So it's pretty cool to see that they're already expanding in New Jersey!
According to a post of their Instagram page, their menu features delicious classic brunch items, like French Toast, Chicken and Waffles, Fish and Grits, and Seafood Gumbo and Grits, Wings, Burgers and so much more! They also switch up their menu every 30 days to keep things fresh and interesting.
As far as a grand opening date goes, we don't know yet when they plan to open. But as soon as we know, we'll fill you in!
So happy to see a family-owned business stake its claim in the popular Cherry Hill area, where that's not always an easy thing to do!
Will you be checking out Brunchaholics when they open? Let us know!
Complete Guide to Everyone Playing at Freedom Mortgage Pavilion for the Rest of 2023
Concert season is winding down! Get your tickets to these shows in Camden before it's over!
Can You Name These Landmarks? Only a True Central Jerseyan Can Pass This Quiz!
Pictured below are things you may (or may not) have seen around Central Jersey. But a TRUE Central Jerseyan can name all of them. See how many YOU can correctly identify!
---