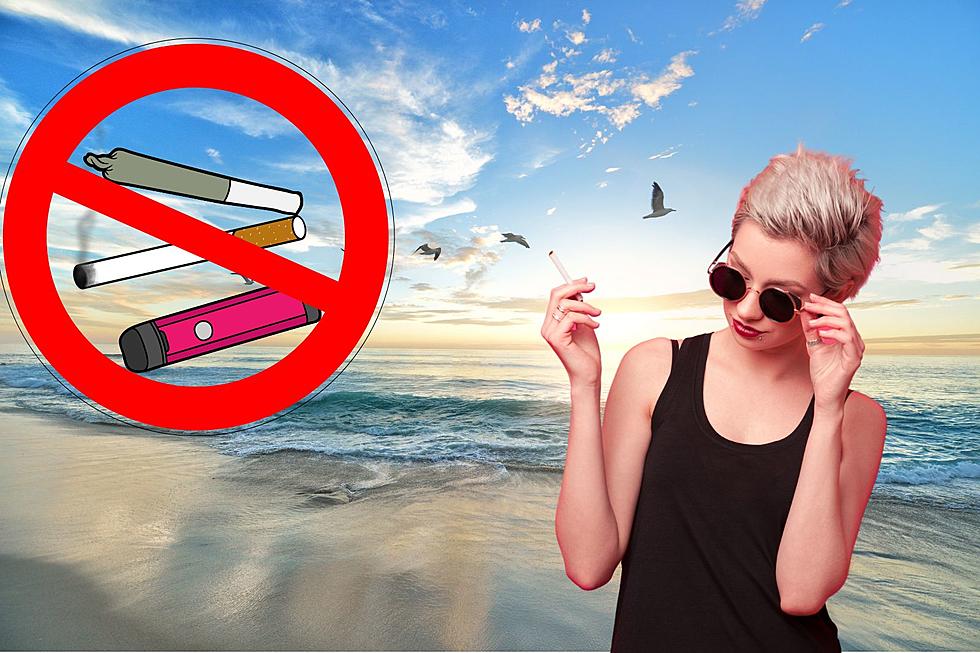 Can You Legally Smoke or Vape On The Point Pleasant Beach?
canva
If you're planning on heading down to Point Pleasant this summer, make sure to leave the cigarettes and vapes at home!
Point Pleasant is an extremely wholesome and family-friendly beach town, so it makes sense that there are rules in place when it comes to smoking on the beach, boardwalk, etc.
Although there were already laws in place that prohibit smoking on the boardwalk and beach, there have been some new smoking bans within the past year that have been put into effect for the town!
What are the laws for smoking in Point Pleasant, New Jersey?
Before the expansion of the smoking bans was put into place, smoking was already illegal on the boardwalk, beaches, Point Pleasant Beach borough-owned buildings, and on local school properties.
Now the law includes no smoking on streets and sidewalks in the immediate area of the beach along with part of Arnold Avenue.
If you've ever been to the boardwalk and noticed the giant gazebo right outside of Jenknson's Aquarium, the ban also includes there as well according to patch.com.
What smoking devices are banned in Point Pleasant, New Jersey?
The ban applies to smoking in any form! This includes tobacco products, cannabis products of any kind, cigarettes, pipes and even vaping.
Is there a fine for smoking on the Point Pleasant, New Jersey beach?
According to the official Point Pleasant site, pointpleasantbeach.org, "any person who violates this section shall be guilty of a petty disorderly person offense and subject to a $200 fine-"
I've been seeing a ton of videos online of people getting ticketed for smoking weed and vaping on the boardwalk/beach, so if you plan on hitting up Jenks this summer or even just having a wholesome night walking the boards, make sure to find a designated smoking area or leave it at home!
Which Bars Featured on MTV's 'Jersey Shore' Are Still Open?
We know the 'Jersey Shore' crew put these bars/clubs on the map, but which can you still visit over 10 years later?
Look Inside This $25 Million Jersey Shore Home
This Avalon, NJ home has been put on the market for just under $25 million