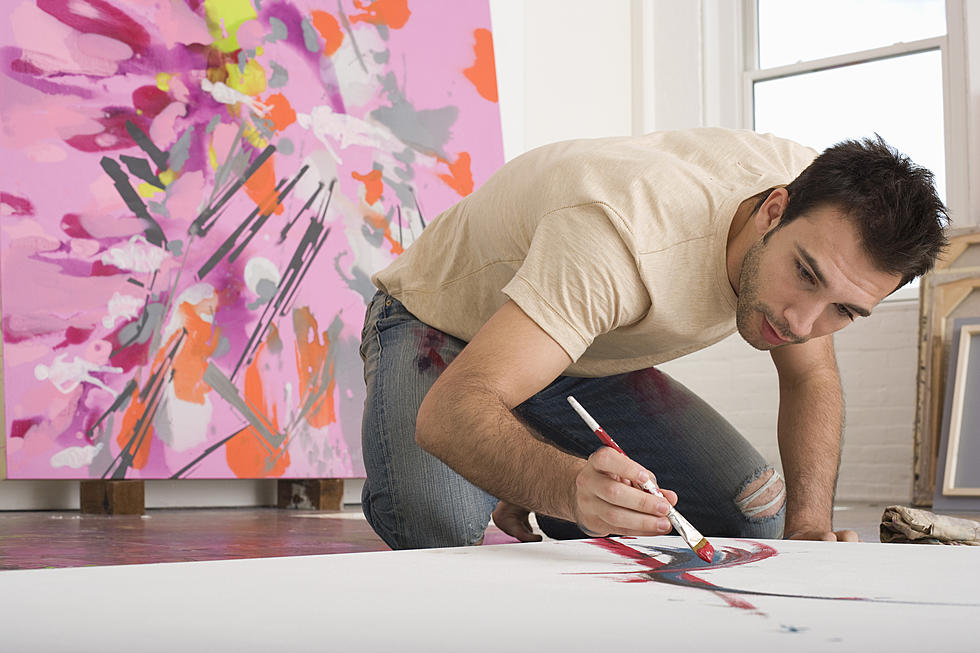 Take a Virtual Painting Class from Pinot's Palette in Princeton
Credit: Getty Images
Staying at home and staying safe is a great thing, but I think we can all agree, it's getting a little boring watching every show on Netflix. The weather was getting warmer and people were taking advantage by going outside, but lately, it's been so rainy and crappy out, it'[s been hard finding things to do. I stumbled upon a Facebook post from Pinot's Palette in Princeton and they are onto something.
If you've never been to a paint and sip place, you're missing out. It's byob, and you can even bring snacks, and you learn how to paint a picture. You have an instructor and everything. I have gone dozens of times with my girl friends and it's a blast. People have definitely been missing being social and going out, so Pinot's Palette figured they'd bring the painting to you.
Pinot's Palette Princeton is offering virtual painting classes. According to their event's calendar, you pick out your class, register, pick up your paint kit at Pinot's Palette and then you'll be sent a zoom link and follow those instructions and you'll be in the class. You'll even be able to ask questions like you would during a regular painting class. This could be something you could do with your girlfriends while having some wine or whatever else you like to drink.
Pinot's Palette is also offering curbside pick up take home art kits you can take home and do on your own time. There is no virtual class with this one, so there's no pressure. Especially if you have a little artist in your home, this could be perfect to keep them busy.
You can check out their full schedule online and get ready to have some fun with either a virtual class or take home art kit.
Striking Images Show the Impact of the Coronavirus Pandemic in New Jersey