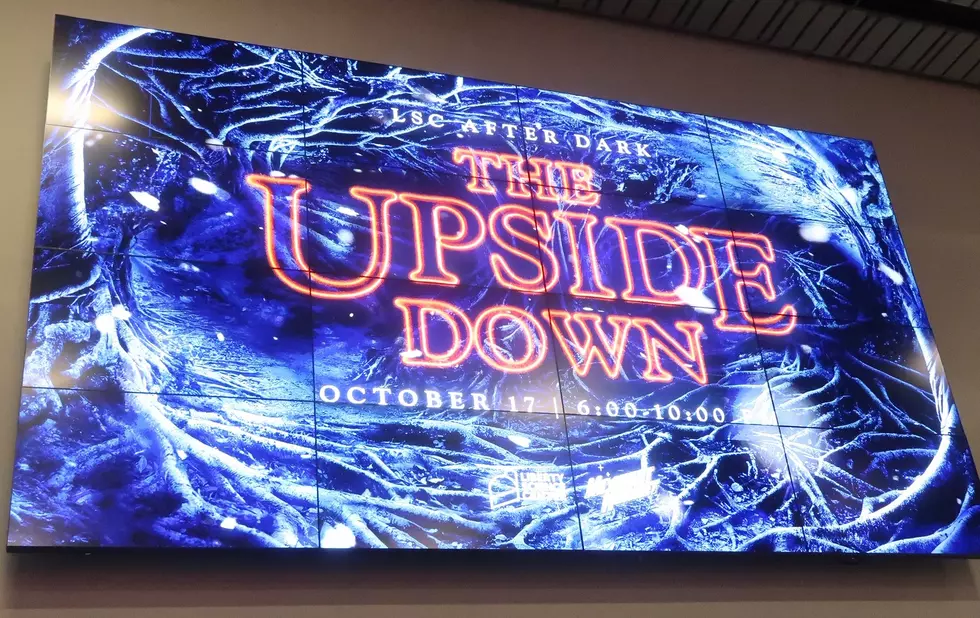 The LSC 'After Dark': Stranger Things Halloween Party Was So Cool
Credit: Carmen Hsieh TSM
The Liberty Science Center in Jersey City threw a 'Stranger Things' themed Halloween party.
So, about two weeks ago I wrote a blog about the "After Dark: The Upside Down" party that was happening at the Liberty Science Center and they actually ended up inviting me to the event.
Of course I had to check it out. Not going to lie, it was awesome.
I got there early, which was a great idea because by 8 p.m. the line was out the door and around the corner.
If you're not familiar with LSC After Dark, it's a 21+ party they throw every third Thursday of the month.
It's honestly just a really cool way to check out the LSC after hours.
As soon as I entered there was a pumpkin painting station and a photo wall.
Then I walked a little further towards the main floor where there was a DJ, he was the best - like every song he played was on point which seriously set the vibe.
Some people were dressed in regular Halloween costumes while others came in 'Stranger Things' attire.
There were a few shows you could check out for a small fee. There were also small bites for sale too. I grubbed on emapandas and tacos.
Because the event was 21+ they also served up some super cool smokey drinks.
Other then that I checked out all the exhibits and the 'Upside Down' theme ones too.
It was definitely a good time. If you missed this party don't worry, like I said they throw a 'LSC After Dark' party every third Thursday of the month and next up is Friendsgiving so don't forget to mark your calenders!