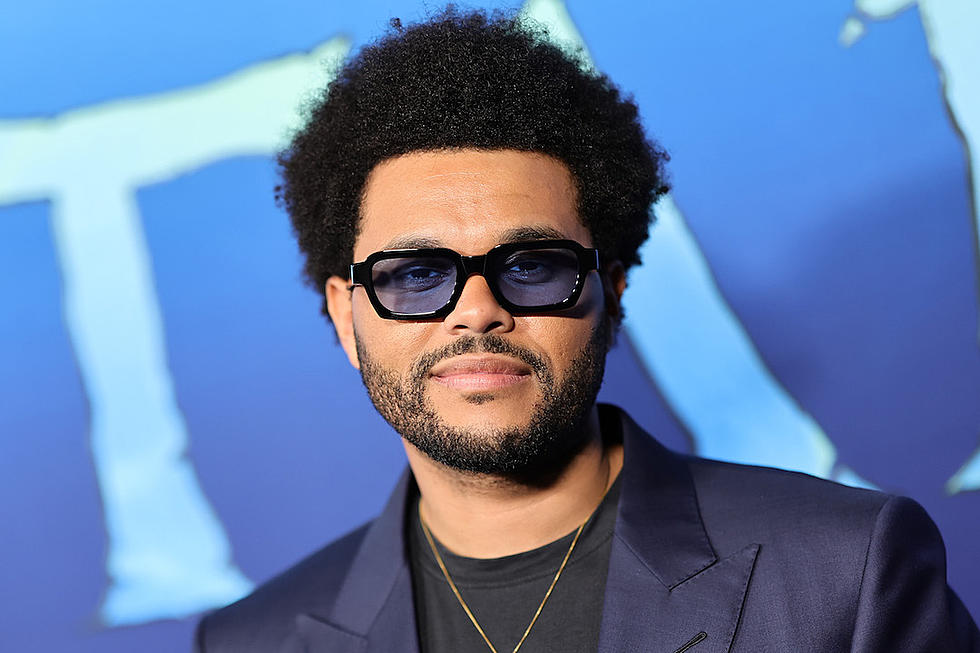 The Weeknd Changes Social Media Handles to His Birth Name, Fans React to Hints at New Chapter in His Career
Matt Winkelmeyer/Getty Images
It looks like The Weeknd is forging ahead with his plans to retire his stage name and be known by his real name Abel Tesfaye.
On Monday (May 15), The Weeknd changed his Twitter and Instagram account handles to his birth name Abel Tesfaye. This comes as the R&B singer revealed in a recent W magazine cover story that he's ready to enter the next phase in his musical career and leave his Weeknd persona behind.
"It's getting to a place and a time where I'm getting ready to close the Weeknd chapter," he told the publication. "I'll still make music, maybe as Abel, maybe as The Weeknd. But I still want to kill The Weeknd. And I will. Eventually. I'm definitely trying to shed that skin and be reborn."
Following the name switch on his social media channels, The Weeknd retweeted a follower referencing his "disappearance" for Abel Tesfaye.
"@theweeknd for 12 years has watered us,nourished copiously with perfect and timeless productions," the tweet began. "The sum of the masterpieces is incalculable. Whatever the reason for his "disappearance" for Abel Tesfaye, I respect it, support him but above all, hope that it's a desired choice [cat and face teary eyed emojis]."
Although Abel Tesfaye has removed his stage name from his Twitter and Instagram accounts, his handle as The Weeknd remains unchanged. Additionally, his official website still goes by his original moniker. It is uncertain whether the name change indicates a move towards abandoning The Weeknd persona altogether.
On Twitter, fans reacted strongly to The Weeknd changing his social media handle, which could signify that a new chapter in his career is coming.
"Unfortunately it feels like a death and the death of someone you have loved for so many years is very difficult to deal with. Let me say this I am very proud of you for your success the hard work passion dedication and the incredible work ethic that you have. U Raised the Bar [heart emoji]," wrote one fan.
Another person tweeted: "You've been always Abel for us!!! sometimes the only healthy way to move forward is to close some chapter. The Weeknd is great but Abel Tesfaye is greatness [white heart emoji]."
A third person wrote: "I love the weeknd so I'm sad to see this chapter end soon after so many years, but I think his projects and music as abel tesfaye will be a lot more meaningful and sentimental to him. I'm so proud of abel and I cannot wait to see what this next chapter entails."
Read More Reactions to The Weeknd Changing His Social Media Profiles to His Birth Name Below
20 Rappers Who Put Their Government Name in Album Titles