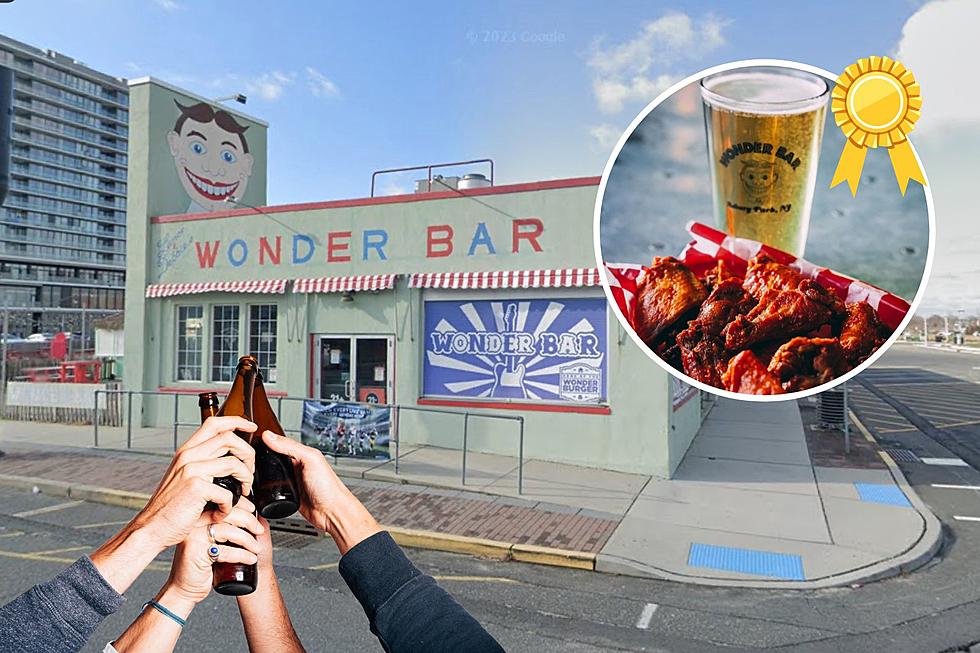 "Just Look For Tilly!" – This Jersey Shore Fixture is the BEST Bar in New Jersey
Credit: Instagram @thewonderbarofficial, Google Maps
Time to clock out of work and grab your buds! We're going to the bar.
Going to the bar is such a casually fun way to break up your work week after a long, stressful day at work. You and your pals kickin' back a couple Happy Hour drinks and shootin' the breeze? There's nothing like it.
And of course, things really pick up at the bars during the weekends and during the big games. And you know a bar is really special when they feature live music nights! But what really makes the bar such an experience is that fact that they're all so unique in their own ways.
So where is the BEST bar in New Jersey? Let's head to a Jersey shore boardwalk!
The BEST bar in New Jersey is The Wonder Bar in Asbury Park - "Just look for Tillly!" It's pretty much a must go-to when you go to Asbury park. Here's what Mashed had to say about this Jersey shore fixture:
"Jersey Shore locals and visitors flock to The Wonder Bar in Asbury Park, and for good reason. This is a nightclub and day drinking haven (best enjoyed on the deck dubbed Tillie's Landing) where big Jersey names like Bruce Springsteen and Bon Jovi have performed — even though the bar's only been open since 2002."
The vibes are even more immaculate with seasoned live bands that perform there all the time! Check HERE to see their event calendar!
What do you think of The Wonder Bar? Is it truly the best bar in New Jersey? Chime in with your thoughts!
---
These are the Hottest Pop Concerts Happening in Philadelphia in 2023
2023 will bring some of the best concerts from some of our absolute favorite artists to Philadelphia (including Taylor Swift, Ed Sheeran and P!Nk.). Here's a COMPLETE list of all of the shows (so far) & even details on how you can get tickets to Philadelphia's hottest concerts of 202
Which Bars Featured on MTV's 'Jersey Shore' Are Still Open?
We know the 'Jersey Shore' crew put these bars/clubs on the map, but which can you still visit over 10 years later?