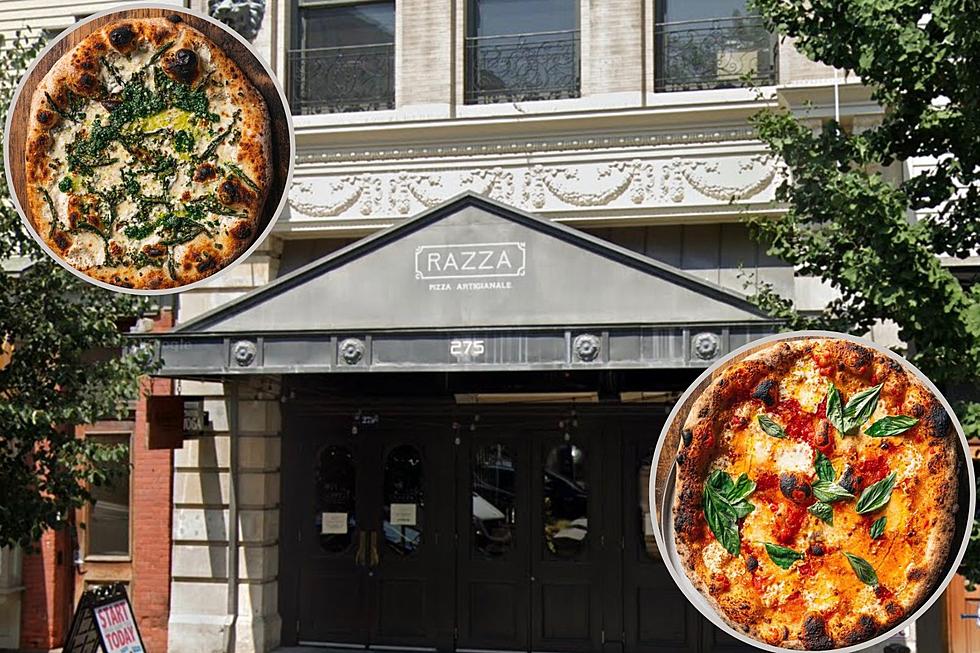 This NJ Pizza Shop Has Been Ranked One Of The Best In The World
google earth/canva/ @razzanj via Instagram
If anyone tries to tell you that New Jersey pizza isn't the best, show them this! This New Jersey pizza shop was just named one of the best in the ENTIRE WORLD!
Jersey City knows exactly what they're doing when it comes to pizza because it is serving up some world-renowned slides over at Razza Pizza Artigianale.
Reading this list was really shocking considering that you'd think every single pizza shop in Italy would be ahead, but that's not the case!
An Italian website has named this pizza shop one of the best in the entire globe and it makes sense why. Razza Pizza Artigianale has made its way to number 27 on this list made by 50toppizza of the top 50 pizza shops throughout the entire world and that's a huge honor coming all the way from Italy.
This specific shop has been ranked number 4 in the entire country as well, so you know they're serving up some serious dough up there! If you've never stalked this restaurant on Instagram, you have to now.
Just looking at their pictures, you can somewhat get a sense of why this place has ranked where it has.
If you want to try some of this world-renowned pizza, Razza Pizza Artigianale is located at 277 Grove St, Jersey City, New Jersey, 07302!
12 Best Pizza Spots in Mercer County, NJ
From Ewing to Princeton, these are the most fan-loved pizza places throughout the county.
Here Are 11 New Jersey Stereotypes That Are Actually True
We have to admit...these stereotypes are right!