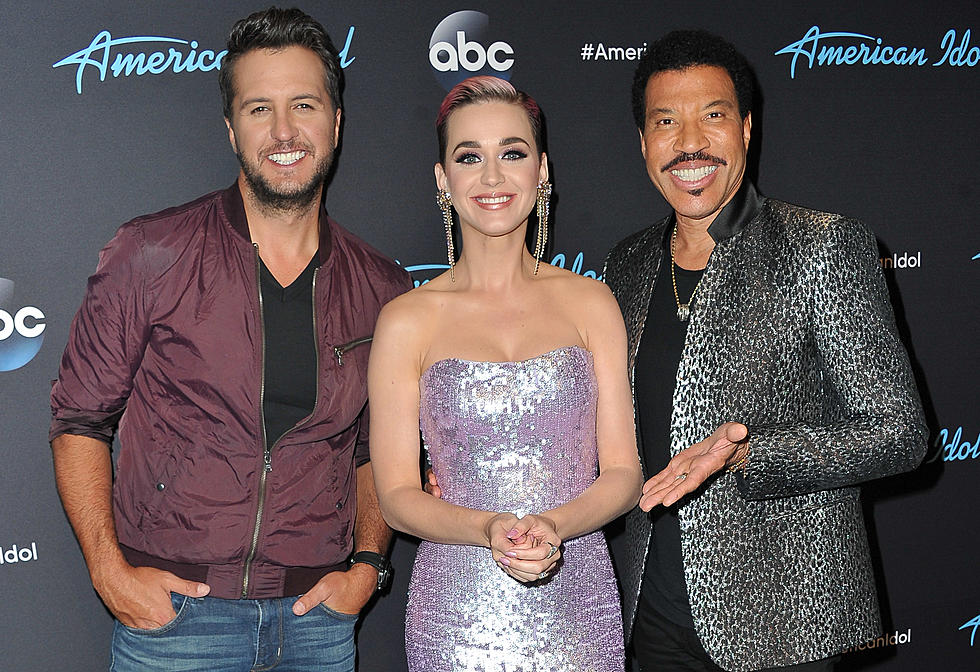 Philadelphia Delivery Man Receives American Idol Golden Ticket
Getty Images
American Idol has had a lot going on, some good stuff and some bad. Recently the TV show released a video on Youtube that showed a moment of panic when Katy Perry passed out after smelling gas during auditions.
But right now we would like to focus on the more positive stuff that has happened on American Idol so far. A Philadelphia pizza delivery man received the "golden ticket" from the judges during auditions, making it through to the next round.
Let's start with Louis Knight a UK native that moved to Philadelphia eight years ago. Knight received the "golden ticket" from the American Idol judges after singing a very personal and emotional song that he wrote himself.  Judge Luke Bryan was extremely excited for Knight's future, sharing that he believes that Knight is the biggest star that the tv show has ever had. Katy Perry was extremely quick to humble Knight down while also agreeing with Luke Bryan that Knight is very talented.
This is the second week in a row that a Philadelphia resident appeared on American Idol. Just last week Kyle Tanguay, a Philadelphia Eagles cheerleader, received a golden ticket during his audition. In the Youtube video released by American Idol Tanguay mentioned that he had never performed anywhere prior to his audition for the show. The judges were extremely impressed by his talent but also a little shocked that Tanguay brought all of the Eagles cheerleaders with him for his audition.
Best of luck to both contestants. We are rooting for you.