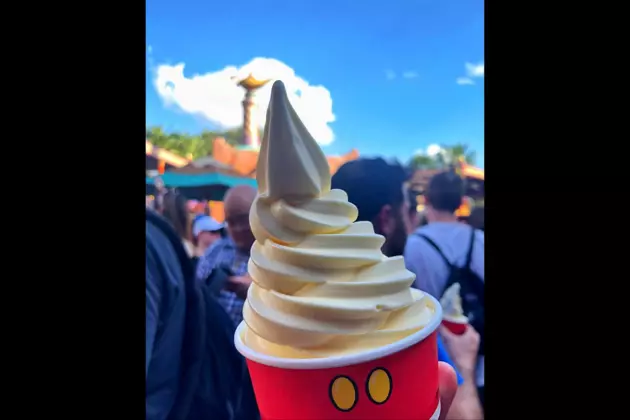 A Disney Park Favorite Dole Whip Is Now At The Jersey Shore
Credit: Eats Of The Week via Instagram
Summer can't come quick enough because Hoffman's Ice Cream & Yogurt shop in Point Pleasant, New Jersey just announced that are now serving Dole Whip soft serve. Not only will Hoffman's be serving pineapple Dole Whip, but they also have a mango flavor too.
Disneyland and Disney World fans will be ecstatic over the news that this Disney park treat will now be available at the Jersey Shore. For now it's only available at Hoffman's Point Pleasant location, but NJ.com reported that they would like to also like to add it to their menu's at their other three locations in Little Silver, Spring Lake Heights and Long Branch. 
Other reasons that make Dole Whip a fan favorite treat is because it's vegan, gluten-free, dairy-free, fat-free and cholesterol-free. If that doesn't sound impressive enough it also is only 90 calories in each four-ounce serving. 
Read more about this story here and learn more about it in the video below