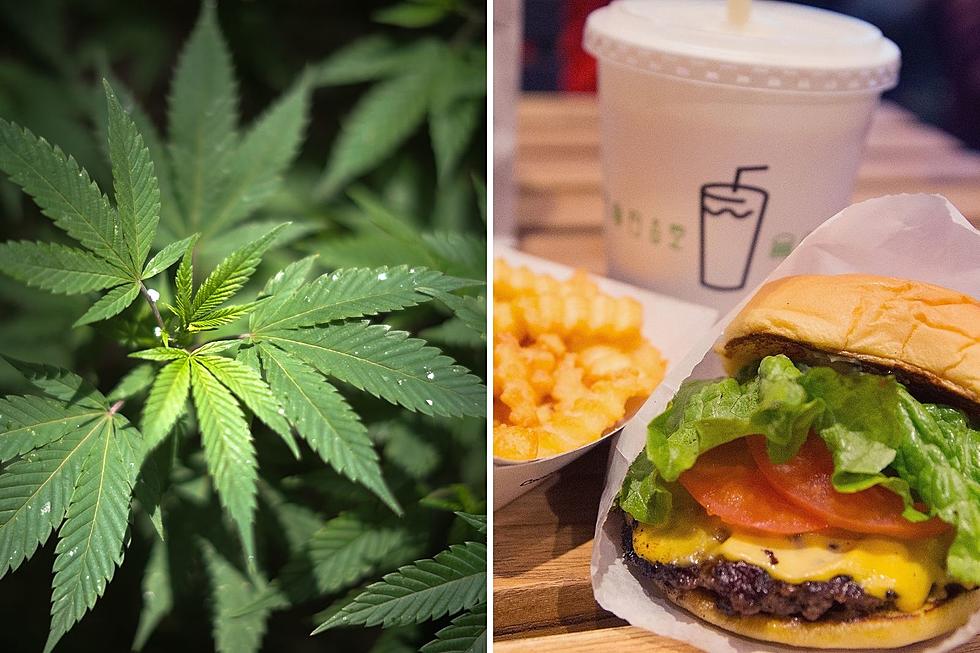 A Guide To The Best Munchie Spots You Can Try This Thursday In Lawrenceville, NJ
Getty Images
So if you haven't heard by now, the recreational use of marijuana was just approved in the state of New Jersey. Everyone is buzzing about where they can wait in line to get their hands on the good stuff for the first time in our state.
A bill was passed that all adults 21 years or older will be able to buy cannabis legally at certain medical marijuana dispensaries throughout the state, which is a huge step for the cannabis industry in New Jersey.
Sales for recreational weed are starting as soon as this Thursday, April 21, and Zen Leaf Dispensary in Lawrenceville, NJ is one of the handfuls of shops that are opening up to the public. It's located at 3256 Brunswick Pike, Lawrence Township, NJ, 08648, right next to the Quaker Bridge Mall.
There are a lot of talks online about how the sales of weed in NJ will create a lot of wealth for a lot of people.
According to nytimes.com, they interviewed Ben Kovler who is the chief executive of Green Thumb industries. The article reads, "He estimated that New Jersey, the second state on the East Coast to begin adult-use sales, could eventually become a $3 billion industry."
This company is a marijuana manufacturing company that supplies dispensaries in our state.
So with all of the legalization of marijuana that's happening in our county alone, I think it's a good time to plan everyone's munchie stops that we can hit up on Thursday afternoon.
I mapped out all of the fast-food restaurants that you need to hit up on your way home from the dispensary this weekend.
Must Stop Fast Food Restaurants in Lawrenceville, NJ
McDonald's, Chick Fil A, and Shake Shack are just a few restaurants on this list. Check out all of the necessary fast food stops in Lawrenceville, NJ.