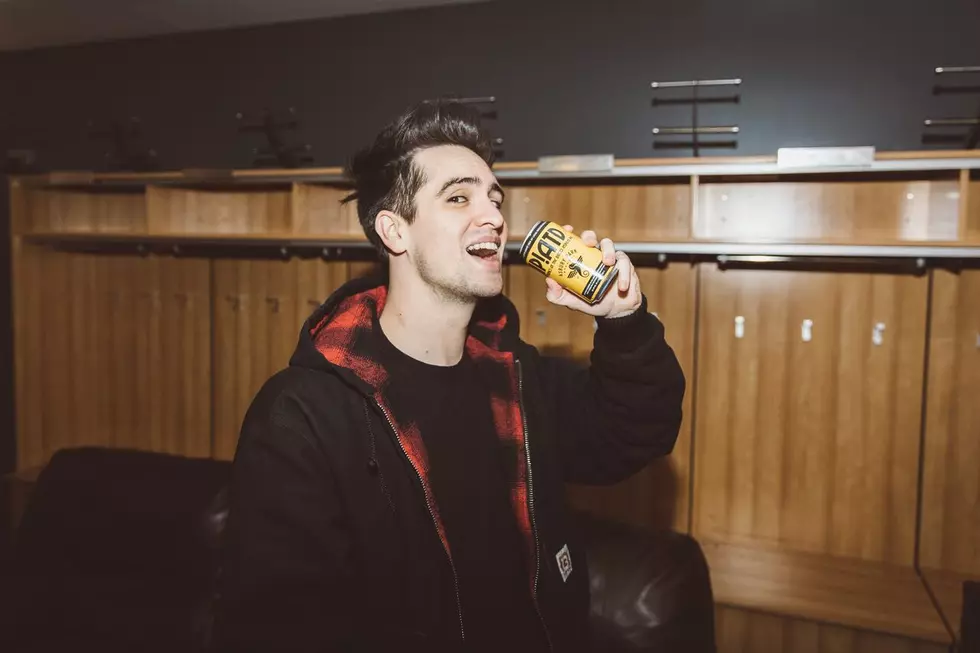 How To Try Asbury Park Brewery's New Panic! At The Disco Beer
Photo by: Crush Music
They Jersey Shore brewery have been partnering with the band and as a result, will be releasing a limited edition Panic! At The Disco beer.
May we kindly present....
But here is the catch….this new brew will only be available at the band's upcoming show this Friday on January 18th and the Prudential Center. I know a bit of a tease but click HERE to see if tickets are still available.
The brew is 6% ABV and according to a press release, "features a strong malt backbone, complemented with a hop nose of citrus and pine. Subtle bitterness gives way to hop juiciness in the aftertaste, distinctive of an East Coast IPA."
Here is what Panic! At The Disco frontman Brendon Urie had to say about IP!ATD:
"I say this often but beer really is my comfort food. With all the traveling I do, it's something I look forward to knowing I can usually find a local beer that represents the city I'm visiting or have one of my classic favorites for when I'm feeling homesick. For me, IP!ATD is a blend of both those feelings - uniting a familiar taste with something fresh."
Panic! At The Disco killed it in 2018 with their latest single "High Hopes"  hitting #1 across various formats and was certified platinum.
The band is continuing with their streak when they headed out on the second leg of their Pray For The Wicked Tour on January 10th, 2019 which has already sold out at numerous venues. So if you want to see them live in action, take a look HERE for a list of live dates and ticket information.
If you give it a try, please be sure to let us know if you like it! This is huge for the Jersey Shore!