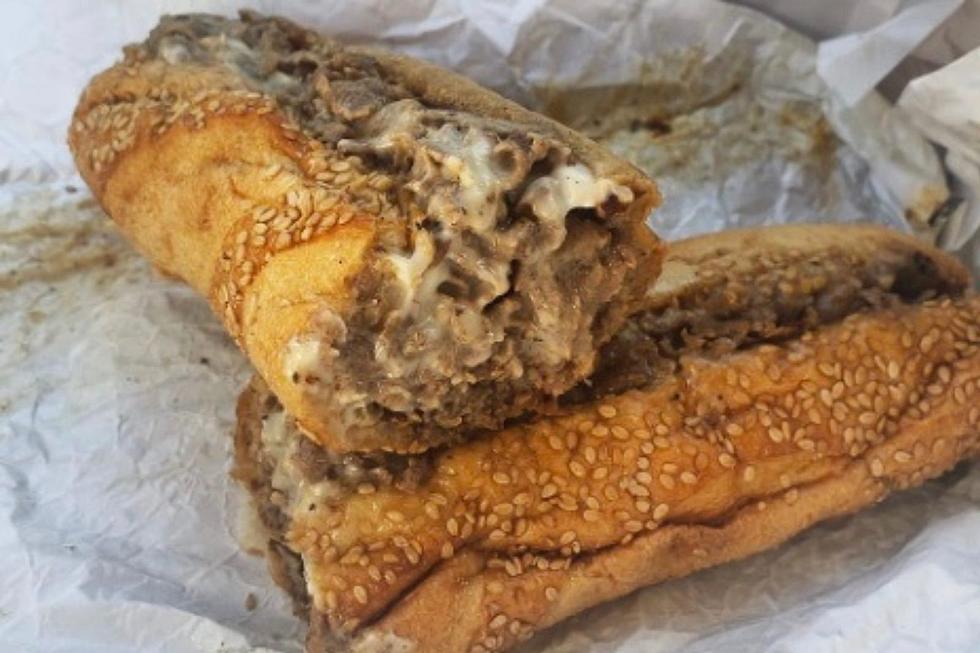 This South Jersey Pizzeria Has The Best Cheesesteak In All Of NJ
@lillostomatopies via Instagram
Being that Philadelphia is so close to us, we know what it takes to make a good cheese steak.
There are plenty of places around Jersey and the Philly area that claim to have the greatest cheese steak, but everyone of course has their favorites.
When you think of a good cheese steak sandwich, you think of the most popular ones like Pat's and Genos, but are those two really considered to be the absolute best that we can find in our area that is a gold mine for these sandwiches?
New Jersey digest has officially named the best cheesesteak in the entire state which would without a doubt impress even the most hardcore cheese steak fans in our area. New Jersey Digest has officially named this quiet little South Jersey pizzeria the spot with the best Philly cheesesteak around.
Lillo's Tomato Pies is a "quaint pizzeria in South Jersey" that is known for its Trenton tomato pies. Although they have some amazing pizza, that's not the only thing customers are raving about when it comes to this South Jersey favorite.
Their cheesesteak is a star menu item according to their customers and New Jersey Digest. Lillo's Tomato Pies opened in 2021 and are bringing a little piece of Mercer County to South Jersey!
Not only do they specialize in the Trenton Tomato Pie, they also make a mustard pie as you can only get in Mercer County! This relatively brand-new spot has been making waves and is a must-try if you're a cheesesteak fan!
Lillo's Tomato Pies is located at 2503 Marne Hwy, Hainesport, NJ.
These are the Hottest Pop Concerts Happening in Philadelphia in 2023
2023 will bring some of the best concerts from some of our absolute favorite artists to Philadelphia (including Taylor Swift, Ed Sheeran and P!Nk.). Here's a COMPLETE list of all of the shows (so far) & even details on how you can get tickets to Philadelphia's hottest concerts of 202
Fast Food Chains Mercer County, NJ Desperately Needs
We have our fair share of McDonald's, Taco Bells, and Wendy's in the area, but this is what we're missing!