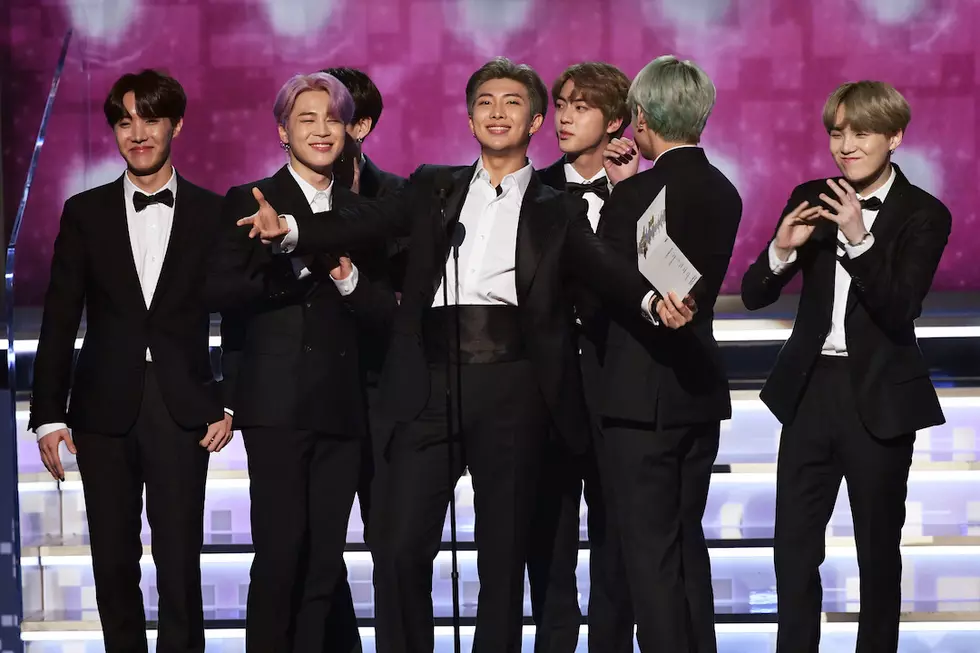 BTS ARMY Members Have Been Camping Outside 'SNL' Studio All Week
Kevin Winter, Getty Images
BTS will be making their Saturday Night Live debut this Saturday (April 13), and unsurprisingly ARMY members are losing their minds over the performance. In fact, many have gone great lengths in an attempt to score tickets to watch the beloved Korean group's set (mind you, SNL musical guests only play two songs). As of early Thursday morning (April 11), 98 people were camped outside the studio where the show tapes.
"BTS SNL standby count: 98 by security. UPDATE: security designated for the line has shown up and are very nice (hi Carlos) Make sure you are not gone for more than 2 hours. These guys do this every week and they are keeping track," cautioned one diehard fan who's been braving the New York City cold since Monday (April 8).
The craziest thing about the campout? No one is even 100% sure they'll get tickets. It's a standby line. But come tomorrow, ARMY will have even more to be excited about when they get to listen to BTS' new album Map of the Soul: Persona for the first time and stan over the "Boy With Luv" video.
Saturday Night Live absolutely recognizes the chaos that has ensued after announcing BTS as this week's musical guest and used it as fodder for a promo depicting host Emma Stone and some of the female cast members as diehard fans camping out on the SNL stage until the group arrives from Korea.
Watch the hilarious promo below.
Celebrity Fans of BTS