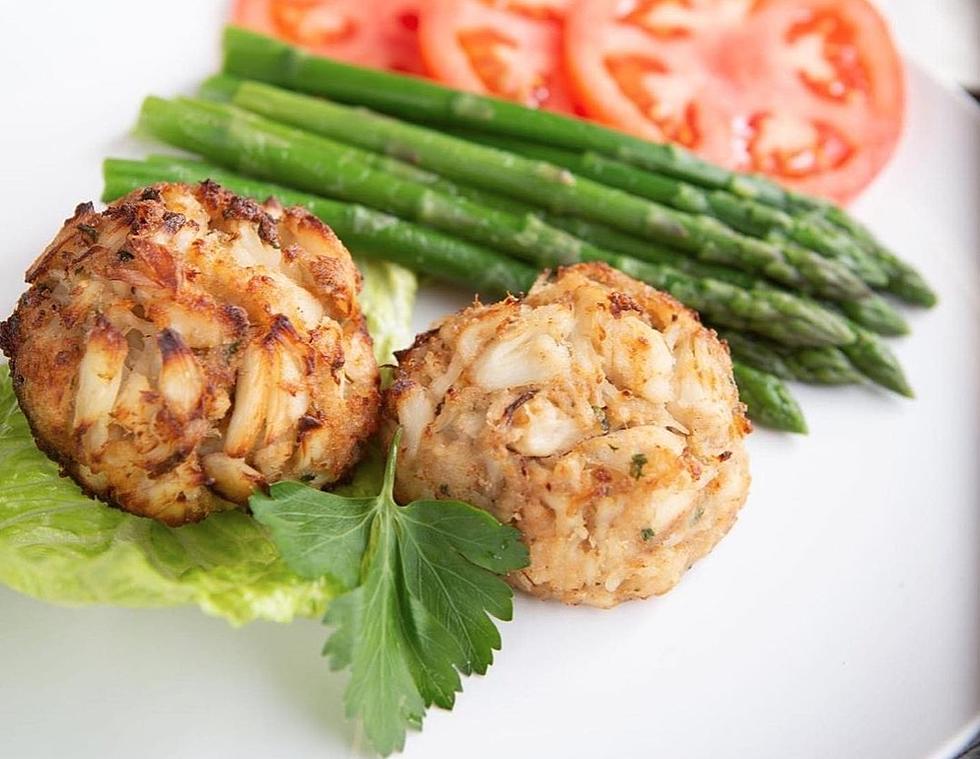 Take and Bake! This Crab Cake Market is Opening a New Location in Medford, NJ!
Credit: captn_chuckys_ocnj
Crab cake lovers, listen up! If you're craving fresh, meaty, lumpy, delicious crab cakes in Medford, you're in luck!
Capt'n Chucky's Crab Cake Co. is opening their 7th South Jersey location soon, according to South Jersey Food Scene. Capt'n Chucky's is a "take and bake" seafood shop where they make having delicious seafood at home nice and easy. Come into the market, purchase your unbaked pre-seasoned crab cakes, and pop them in the oven or pan for freshly cooked deliciousness!
They'll be located at 200 Tuckerton Road, The Village at Taunton Forge.
They say they're getting close to opening! They're aiming for a September 1 opening, just in time for Labor Day. So far it's just taking a little more time than they thought due to unforeseen delays. Check out their update posted on their Facebook page:
Keep being patient! The owners are just as excited to open in Medford and you are, according to their website:
"Capt'n Chucky's Seafood in Medford, NJ reflects Sam and Mike's passion for high-quality seafood. With a commitment to sourcing the finest ingredients and delivering exceptional service, the store has gained a reputation for its mouthwatering seafood offerings."
And by the way, you can pick up more than their award-winning crab cakes! They will also offer delicious items like clam chowder, lobster bisque, shrimp cocktail, shrimp salad, stuffed shrimp, crab critters, crab claws and more! Check out their full selection HERE. 
In the meantime, you can check out any of their 19 other locations, and give them a follow on their Facebook page for updates!
---
Here Are The 11 BEST Seafood Restaurants in Central NJ 2023
It's time to get crackin'! Check out these amazing seafood restaurants in Central New Jersey
Here Are Some of the Most Underrated Restaurants in Central NJ, According to You
Here's what YOU had to say on our Facebook page!