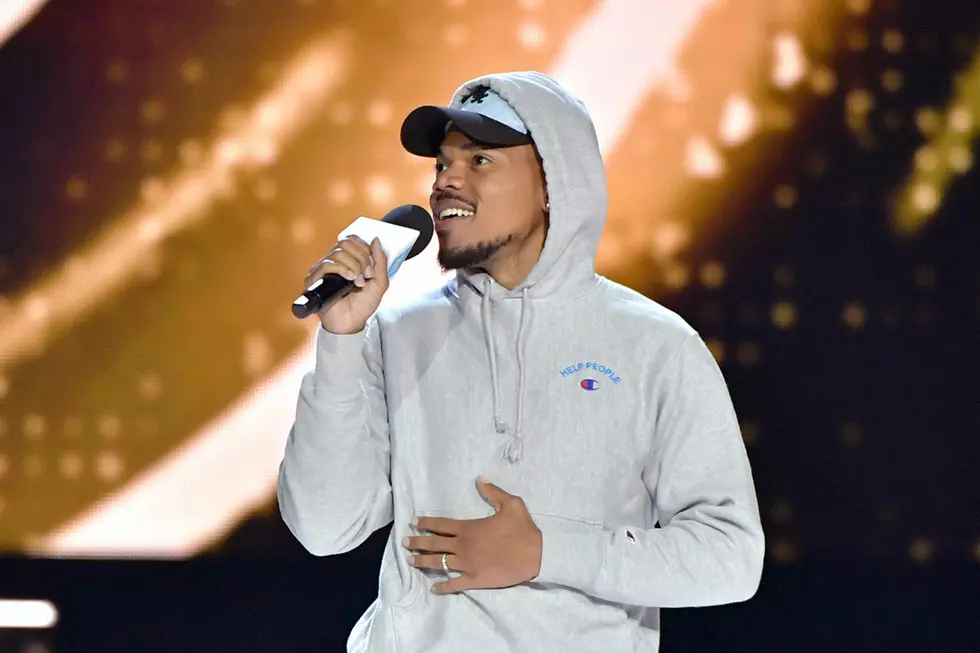 Chance The Rapper to Headline 2020 NBA All-Star Game Halftime Show
Emma McIntyre, Getty Images
On Thursday night (Dec. 19), the 2020 NBA All-Star Game's official Twitter and Instagram accounts posted the line-up for the halftime show at the United Center in Chicago, Ill. Chance The Rapper, who was expected to tour in 2020. His blood brother and fellow artist Taylor Bennett will perform at the halftime show for the NBA's Rising Stars game, which will pit two groups of young players against each other for a game. Meanwhile, rapper Common will also in attendance to lead the player's introductions before tip-off for the All-Star game.
The announcement comes shortly after Chance officially canceled The Big Tour. Earlier this week (Dec. 15), Chance broke the news on his Instagram account. The Big Day rapper explained that he wants to spend more time with his family, make new music and develop the best tour of his career.
"Hey guys I've decided to cancel the Big Tour," Chance wrote in his Instagram caption. "I know it sucks and its been a lot of back and forth with reschedules and rerouting, but it's for the best. I'm gonna take this time to be with family, make some new music and develop my best show to date. I'm deeply sorry to anyone with a ticket who has supported me this past decade by coming to a show and rocking out with me and I feel even worse for anyone who was planning on making this their first Chance concert."
The 2020 NBA All-Star Game goes down in Chicago on February 16.
See 50 of the Best Hip-Hop Albums Since 2000