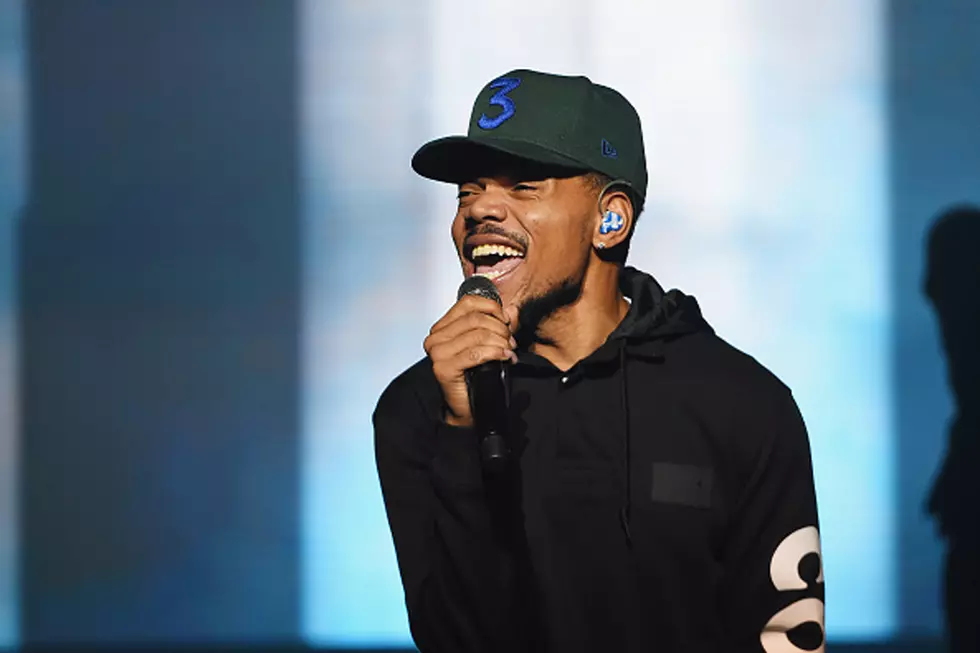 Postmates Says Chance The Rapper Has Ordered More Than $30,000 Worth of Deliveries
Nicholas Hunt, Getty Images
Earlier today (July 26), the delivery app dropped the latest installment of The Receipt, their series that highlights purchases from their most famous users. After registering to use the app in 2014, Chance placed his first order in 2015. The order consisted of some chicken wings with lemon pepper and hot sauce and a side of mild sauce from Harold's Shake Shack. Since then, Postmates reports that Chano has dropped well over $30,000 on deliveries over the past five years.
Chance, who could soon be going on tour after unleashing his debut album, has reportedly made 632 orders on the app and has purchased at least 1,992 items in 26 cities around the world. His most expensive order to date was an iPad Mini from Apple that cost him $439.97. The cheapest order he's placed was for a bunch of fresh cilantro from Jewel-Osco that cost him $1.32.
Chance has used the app to order hot, baked snacks for his team in the studio on numerous occasions. Not only does he make an assortment of food orders, but he also handles some generic shopping for himself and his family. Since the birth of his daughter, Chance has used the app to order baby wipes, diapers, baby blankets and more.
Chano's not the only rap artist who's addicted to Postmates. Last fall, the brand reported that Post Malone spent at least $40,000 on deliveries. As of 2018, Posty has ordered 3,000 items on more than 660 orders, in 52 different cities. The rapper, who recently dropped his song "Goodbyes" with Young Thug, once spent $8,000 to have Postmates deliver Popeyes' biscuits to a Coachella party. He even tipped a Postmates delivery driver with a copy of his then-unreleased album Beerbongs & Bentleys.
See Photos of Chance The Rapper's Different Looks Over the Years