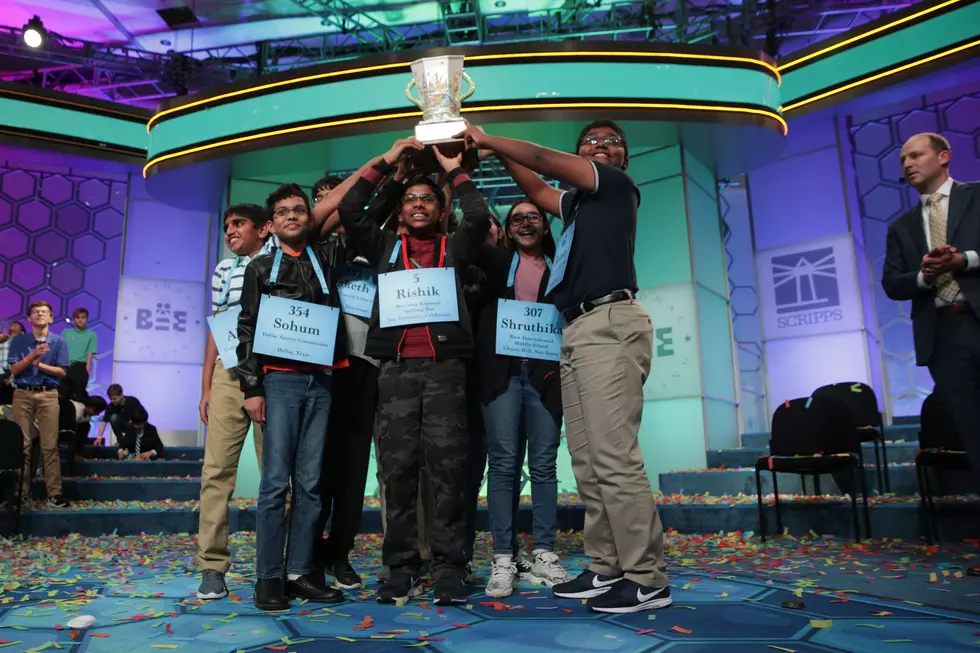 Cherry Hill Girl Wins Historic Scripps National Spelling Bee
Chip Somodevilla / Staff
W-I-N-N-E-R! Yeah, a 13-year-old girl from Cherry Hill won the Scripps National Spelling Bee last night.
But she actually wasn't the only winner.
For the first time in its 92 year history, the Scripps National Spelling Bee ended in an eight-way tie. The competition, which aired on ESPN-TV, ended after 20 rounds.
An unprecedented decision was made to wrap the spelling bee after 20 rounds. When it was all said and done, Cherry Hill's Shruthika Padhy was one of the Bee's eight winners.
They were pretty good, of course, since all eight remained in the competition until the end (the 20th round).
So after the 20th round and words like omphalopsychite, Geeldikkop and auftaktigkeit were spelled correctly the elite eight shared the trophy.
Shruthika wasn't New Jersey's only winner, by the way:
Christopher Serro, 13, from Whitehouse Station (Hunterdon County) also won the Bee.