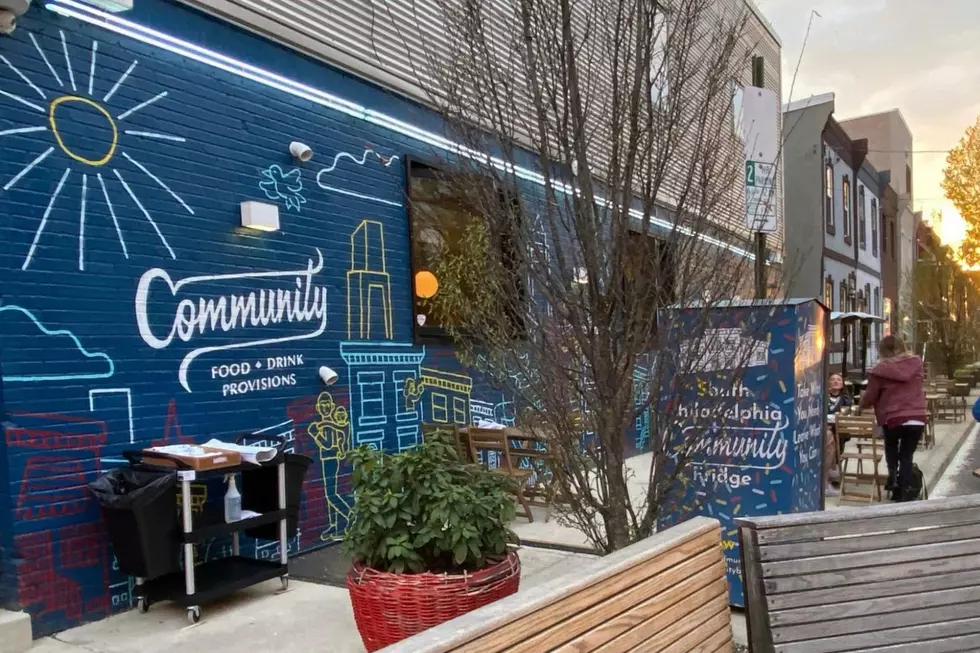 Community Bar in the Point Breeze Neighborhood of Philadelphia, Pa. Permanently Closes
Community Bar via Facebook
I was devastated to learn that one of my favorite eateries in South Philly has permanently closed.
The owners and operators of Community Bar announced late last week that they were permanently closing on Saturday, February 11, 2023.
"Thank you to our amazing staff for holding it down these last two and a half years,"
they wrote on Facebook last week.
"We love and appreciate all of you for the support and fun times we have shared and we are so happy to still be a part of your community as neighbors and friends."
Community Bar was located in the Point Breeze neighborhood of Philadelphia. Community was at the corner of 21st and Federal (that's 1200 S. 21st Street) in the heart of the South Philly neighborhood.
Personally, I LOVED visiting Community. It had a great menu and a local vibe to it.
The location used to be known as Burg's Hideaway Lounge. Burg's Hideaway Lounge closed in the summer of 2020, citing struggles from the COVID-19 pandemic, the Philadelphia Business Journal reported.
Community opened at that site shortly after Burg's closed in 2020.
The popular eatery was owned and operated by the husband and wife team Michael Sultan and Angie Sultan.
The Point Breeze-based couple also operates the boutique catering company, 33rd Street Hospitality. 
Michael is an experienced chef who is beloved by Philadelphians. He has 20 years of experience in all types of kitchens. Angie, meanwhile, has served and bartended throughout the city. She oversaw the front of house and beverage program at Community, their website said.
Through both of their projects, however, this incredible couple is committed to giving back to those in need in Point Breeze and throughout Philadelphia, quite honestly.
The menu at Community was locally curated with house-made items. It felt like the menu was CONSTANTLY changing every time I visited. The team at Community really challenged themselves to cook up the best dishes possible. It was such a great dining experience for me when I wanted a good quick bite to eat.
Hopefully, a new restaurant moves into this space because Point Breeze NEEDS more great dining and drinking establishments in the area. Though, I love Chick's on Washington Ave. and American Sardine Bar on the 1800 block of Federal.
These are the Hottest Pop Concerts Happening in Philadelphia in 2023
2023 will bring some of the best concerts from some of our absolute favorite artists to Philadelphia (including Taylor Swift, Ed Sheeran and P!Nk.). Here's a COMPLETE list of all of the shows (so far) & even details on how you can get tickets to Philadelphia's hottest concerts of 202