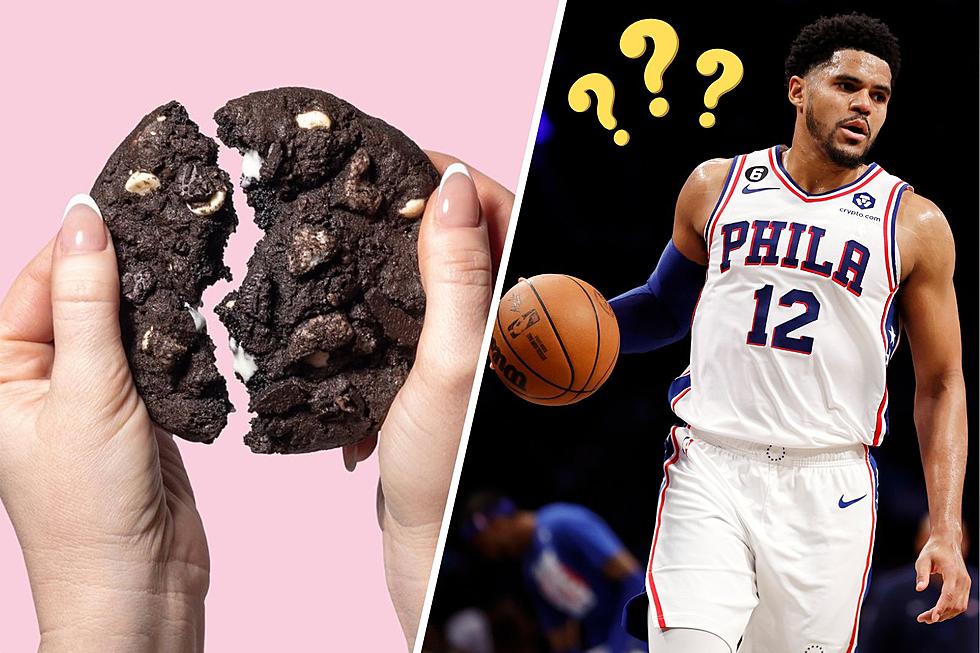 Crumbl Cookies: FREE Cookies if Tobias Harris Stays With Philadelphia 76ers
Credit: Instagram @crumblcookies, Getty Images
Crumbl Cookies has just given Philly a new incentive to pay extra attention to what's happening this NBA offseason.
If the Philadelphia 76ers keep Tobias Harris, Crumbl Cookies is giving everyone in Philly a FREE cookie!
This is Crumbl Cookies' brilliant response to an off-the-cuff comment Harris made on Tuesday regarding the prospect of him getting traded: "Casual Sixers fans, they'll trade me for a Crumbl Cookie." This actually made me LOL - it's pretty funny. Listen to the clip down below:
So talk about a marketing opportunity for Crumbl Cookies! Shortly after Harris made the comment, They posted this:
This wouldn't be a big stretch for either Harris or the popular cookie chain. Harris is already an ambassador for Crumbl Cookies' Wynnewood location. He seems pretty cool with this offer, as you can see from what he Tweeted down below!
This cookie question hangs in the balance of a bigger question. The fate of his future with the Philadelphia 76ers is uncertain, as he's heading to the final year of his $180 million contract. But then again, so are a lot of things after the team was eliminated from the playoffs in the second round for the third consecutive time.
I have to admit, I don't follow basketball much, but throw in some free cookies and I am invested!
What say you, casual 76ers fans? Is this sweet offer enough to get you to hang onto Harris?
---
Look Inside: Philadelphia's Most Expensive Penthouse
Located in the prestigious 500 Walnut Building, the two-story penthouse is currently the most expensive residential property for sale in Philadelphia, Pa. It was just listed at a whopping $25.9 million! So we've dug in to see what makes it so impressive.
These are the Hottest Pop Concerts Happening in Philadelphia in 2023
2023 will bring some of the best concerts from some of our absolute favorite artists to Philadelphia (including Taylor Swift, Ed Sheeran and P!Nk.). Here's a COMPLETE list of all of the shows (so far) & even details on how you can get tickets to Philadelphia's hottest concerts of 202