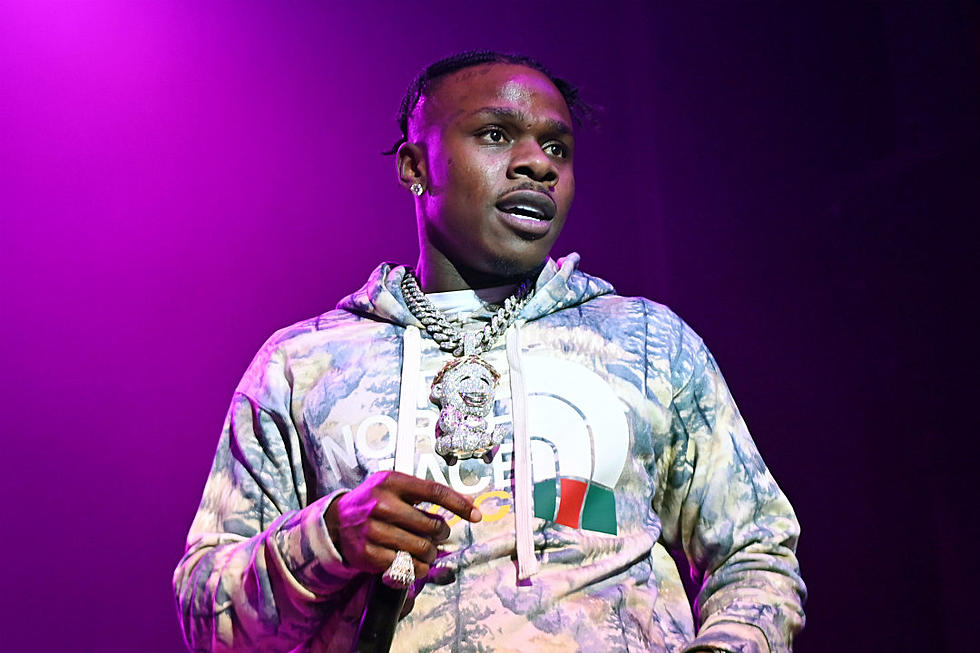 DaBaby Shot Intruder on His Estate in the Leg – Report
Paras Griffin, Getty Images
DaBaby reportedly shot and injured a man who allegedly trespassed on the rapper's North Carolina property earlier this week.
Whether DaBaby was home during the shooting incident, which took place on Wednesday (April 13), had not been previously confirmed. On Thursday afternoon (April 14), TMZ reported that the N.C. MC actually pulled the trigger. According to the celebrity news site, DaBaby exchanged words with the person who trespassed on his estate before shooting them in the leg. The Better Than You rapper is said to have called the police following the shooting and cooperated with authorities when they arrived to investigate the incident.
As previously reported, a shooting took place outside DaBaby's home after someone allegedly jumped the rapper's security fence and was later hit by gunfire. The Troutman Police Department released an official press release on the incident. However, they did not disclose the name of the victim or the property owner at the time.
"On 04/13/2022 at around 1945 hours officers with the Troutman Police Department responded to a report of a shooting at 135 Stillwater Road," the press release reads. "Officers arrived on scene where they found one subject suffering from a non-life threatening gunshot wound. The subject was transported by Iredell County EMS to a medical facility for treatment. Due to the ongoing and continuing nature of this investigation, no information as to the names of those involved or the circumstances can be released at this time. This is an isolated incident and there is no threat to the community at large."
Local Charlotte, N.C. news outlet WCCB later confirmed the shooting took place at DaBaby's residence. Following the shooting, an extra security presence was seen at the rapper's estate, as well as signs that read: "No Trespassing. We Have Guns and Shovels."
DaBaby has been mostly mum on the situation. However, hours after the news broke, he posted a selfie video from inside a car repeating the word "two" and holding two fingers up.
XXL has reached out to DaBaby's team and the Troutman Police Department for comment.
See 44 of the Longest Prison Bids in Hip-Hop History
C-Murder, Max B, B.G. and more.