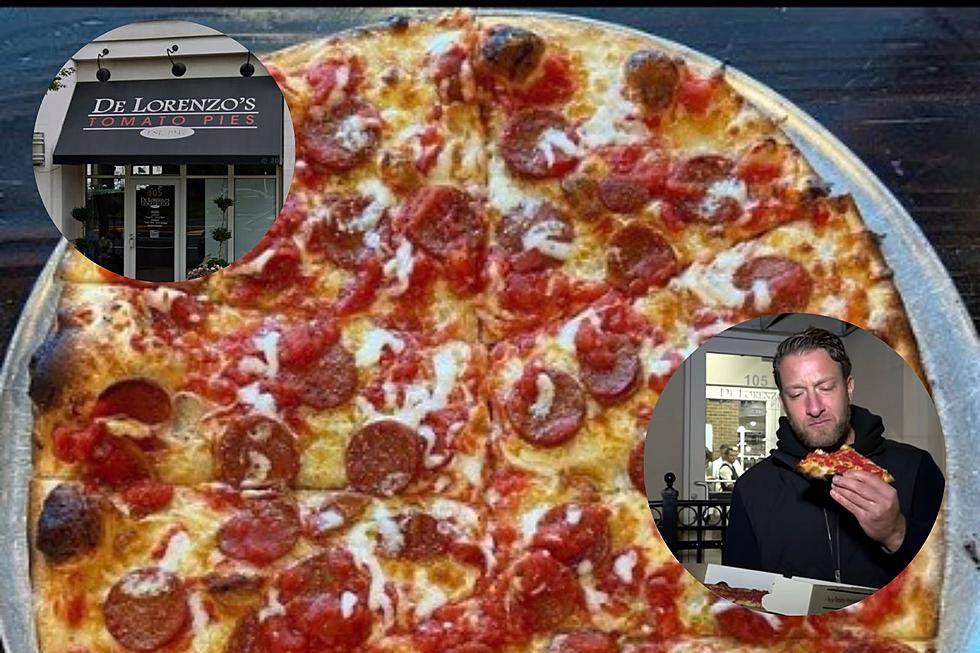 Iconic Pizza Shop Will Represent Mercer County At Dave Portnoy's One Bite Pizza Festival
@delorenzos_tomato_pies via Instagram/ One Bite Pizza Reviews via Youtube/ google earth
A Mercer County, NJ pizza shop is being honored in an amazing way.
One of the most beloved pizza spots in the Mercer County area is De Lorenzo's Tomato Pies.
There are locations in both Hamilton and Robbinsville and over the years, both locations have been known for drawing in quite a crowd. The president of the media company Barstool Sports has been traveling the country in search of the very best pizzas in the country.
Dave Portnoy has made it his mission to find every mom-and-pop pizza shop that is worth trying trying in the country and since he rated De Lorenzo's in Robbinsville extremely high on his "One Bite Pizza Rankings", they're now being honored by him and Barstool in an incredible way.
Barstool's Dave Portnoy announced that they will be hosting the first-ever One Bite Pizza Festival and over 35 of Dave's favorite pizza shops in the country will be in attendance, cheffing up some amazing pies.
De Lorenzo's has officially made the cut as one of the "legendary pizzerias" that will be in attendance at this amazing pizza festival.
If you've never seen a Dave Portnoy "One Bite" pizza review, it's easy to go down a wormhole when it comes to watching these videos. Dave was in the area in 2019 and rated De Lorenzo's a solid 9.2 out of 10, which is one of the highest scores of this entire journey.
De Lorenzo's Tomato Pies will be representing Mercer County at the first-ever One Bite Pizza Festival happening on September 23rd in Brooklyn, New York and you can get tickets now! Get more info and tickets here!
Every NJ pizza joint Barstool's Dave Portnoy has reviewed
Dave Portnoy, commonly known as El Presidente, is the founder of Barstool Sports. Somewhere along the way, he decided to start reviewing local pizzerias, and the concept took off. Here is every New Jersey pizzeria Dave has stopped in, along with the score he gave them.
12 Best Pizza Spots in Mercer County, NJ
From Ewing to Princeton, these are the most fan-loved pizza places throughout the county.