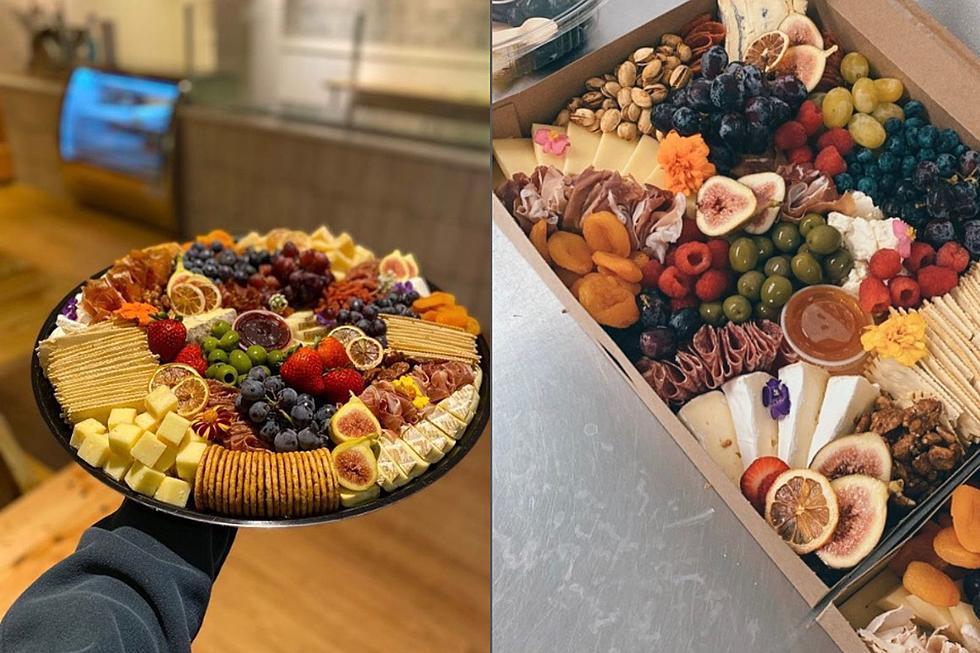 DIY Charcuterie Shop Opens In Hackensack, New Jersey
@platedbyd via Instagram
If there's one thing I could eat every single day and not get tired of it, it would have to be a charcuterie board. Everyone has always put out a cheese, meats, and cracker spread for their guests, but charcuterie has become an art over the past few years.
There are so many different ways to personalize a charcuterie board for any event and this one shop in New Jersey knows that for a fact. There's a shop in Hackensack, New Jersey called 'Plated by D', and not only can you buy some of the amazing charcuterie boards they sell, but you can also make your own.
I've seen some TikTok reviews of this spot and have only seen great things.
One TikToker even compared the DIY charcuterie experience to a Cava or Chipotle-styled process, where you walk along a line and pick out each food item as you go.
I've seen businesses in the area sell different types of charcuterie boards, but never where you can customize one completely yourself.
If you don't want the pressure of picking out the perfect ingredients for your board, you can also try some of the featured boards on Plated by D's website.
Just in time for spooky season, you can check out the Halloween tab on their official site and there are so many cool boards to choose from. There's a mini cauldron board, a pumpkin plate, and also a skull plate and all of them are equally as beautiful.
Also, this seems to be extremely affordable as well. A lot of premade charcuterie companies will charge you an arm and a leg, and rightfully so. Although this spot seems to be reasonably priced! Plated by D is located in The Shops at Riverside Mall in Hackensack, New Jersey!
Illegal Names You Can't Name Your Baby in New Jersey
Gallery Credit: Gianna
Here Are 11 New Jersey Stereotypes That Are Actually True
We have to admit...these stereotypes are right!
Gallery Credit: Austyn