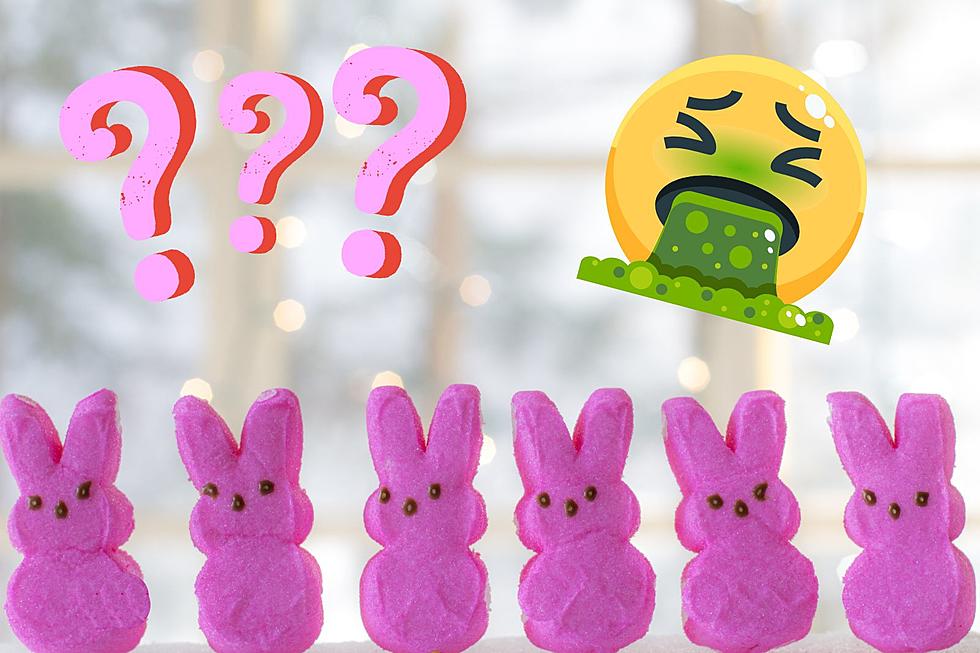 Do New Jersey Kids Really Want Peeps In Their Easter Baskets?
Canva
It's almost here. It's the next big holiday of the year. Easter is right around the corner. Whether or not you celebrate the religious aspect of the holiday, chances are you do, at least, look forward to the annual visit from the giant bunny every year.
When you say it like that, it sounds like something from a horror movie.
Anyway, the kids LOVE hunting eggs and eating all the goodies that the Easter Bunny brings them every year. No doubt, parents love seeing the joy on their faces that Sunday morning. It's not the same as Christmas, but pretty close.
I used to LOVE Easter as a kid. I still do. I participate in the religious side of it more these days, but I still love getting my Easter basket when I go to my moms house on Easter morning. There's one candy, though, that the Easter Bunny knows to leave out of mine, and that's Peeps.
No offense to you if you're a Peeps-lover. Personally, I just don't understand their appeal. They're always hard, they taste SO fake, and they usually just wind up sitting on some random piece of my furniture as decoration for about two weeks.
My thought is, if that's how I feel about them as a fully grown adult, there's NO WAY kids enjoy the taste of them. Is it more about the tradition of including them in their Easter baskets or are there really children out there that genuinely ask the Easter Bunny for them because they like the way they taste.
You tell me:
These are the best-selling Easter candies in America
Instacart
looked at data leading up to the 2022 Easter holiday season to see which candies were the most popular across the nation, as well as which candies were top-sellers in each state.
10 Fun or Unique Ways to Decorate Easter Eggs
Eventually, they introduced more colors like neon, decorative stickers, and other decorations to offer more options. But now there is everything from gadgets that will rotate eggs to eco-friendly egg kits, here are a few fun options for Easter eggs this year.
Foods That Are Most-Associated With Easter
Every holiday has its traditions - especially when it comes to food. Here's a look at those specific foods that are most-associated with the Easter holiday.