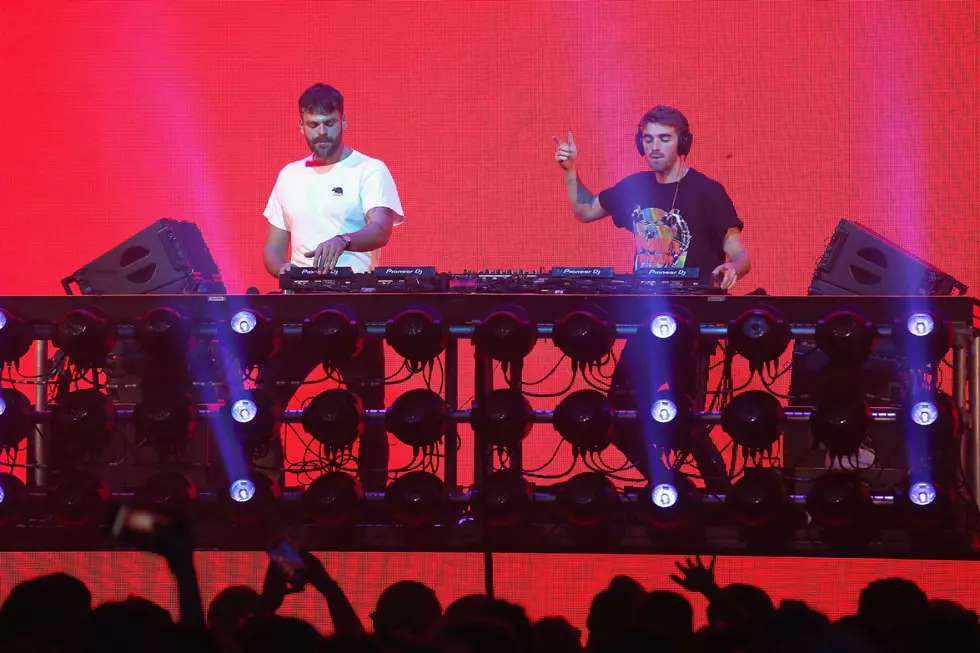 Everything You Need to Know for the Chainsmokers Concert on Atlantic City Beach
Phillip Faraone, Getty Images
Heading to Atlantic City to see The Chainsmokers on the beach this weekend?
We've got a look at what you need to know from information about parking to set times and more.
Parking is available throughout Atlantic City (at casinos and private garages).
Parking rates will vary by the venue, so you may want to check with your preferred garage ahead of time.
Venues like The Wave Parking Garage, the Tanger Outlets, and Applebee's are offering special discounts if you make a purchase while you're there.
What if I had tickets to Thursday's Demi Lovato concert? 
If you held tickets to Thursday (July 26)'s Demi Lovato concert on the beach, you can use those tickets for Sunday's concert featuring The Chainsmokers.
Your tickets will be valid for the same designated section that you had purchased for July 26.
What time do the performers take the stage?
While these times are subject to change, they are a good estimate of what you can expect to see during the show.
Gryffin is scheduled to hit the stage around 1:30 pm.
Bazzi will perform around 3:00 pm.
The Chainsmokers will start their set around 4:15 pm.
Where should you enter the venue?

If you have a gold circle ticket, enter at Missouri Avenue & Mississippi Avenue off the boardwalk.
If you have general admission tickets, enter at Kentucky Avenue & MLK Blvd off the boardwalk.
If the forecast changes, the concert will take place rain or shine.
What are the restrictions (re-entry, beach chairs, etc.)?

No chairs, blanks or tarps are permitted on the beach. You can, however, bring a beach towel.
Yes, the beach will be open for swimming. Lifeguards will on site throughout the show.
If you are bringing a bag, it will be searched each time you enter the beach.
You may one SEALED water bottle on to the beach.
Are tickets still available?
Yes! Tickets are still available for the show. They range in price from $29.50 each (for a four pack of general admission seats) to VIP packages at $250 each.
If you're heading out to the show, have fun and stay safe! Don't forget the sunscreen!