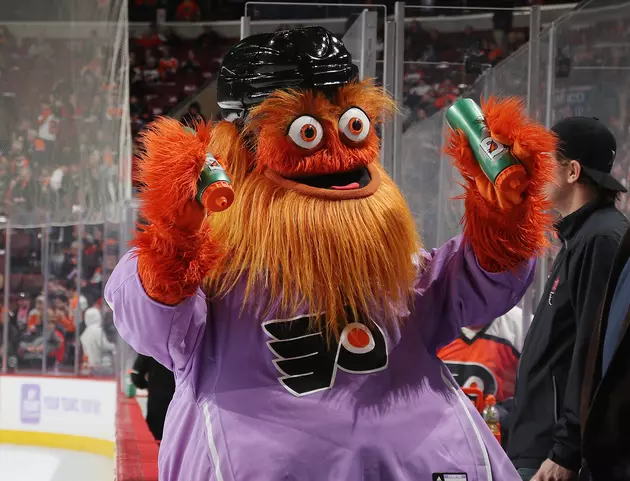 First Ever Gritty 5k Coming This October
Credit: Getty Images
On your marks, get set, Gritty!
Philadelphia Flyers have announced their first ever Gritty 5K. According to NHL.com the 5K will be Gritty themed and all runners are encouraged to get creative in showing off their orange fur for the run. It is set for 8:30am on October 13th. It'll start at the Wells Fargo Center and make its way over to Navy Yard before making it to the finish line at Xfinity Live!
If you were curious to know how long the run is, you know for those of us that don't enjoy running, well, Gritty in a letter mentioned, "The course is the length of approximately 33,792 hot dogs." That's a very creative way to put it.
Gritty has made it clear  on runsignup.com that the #Gritty5K is not about finishing fast or winning. It is more about him and making sure he is honored. It was also made clear that it's not just about running and that's it. There will be a lot of fun after with a "block party."
According to NHL.com the Gritty 5K proceeds will go to Flyers Charities that will benefit non-profits in the Philly area.