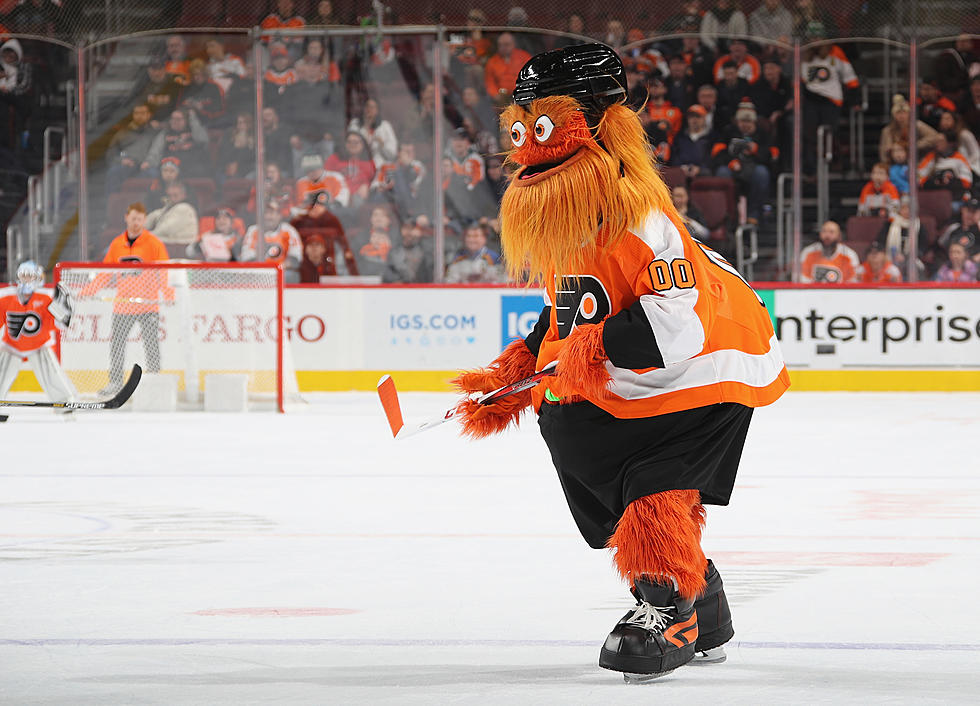 3-Year-Old CHOP Patient Sends Gritty a Sweet Letter
Credit: Getty Images
A young Children's Hospital of Philadelphia patient sent Gritty a super sweet letter.
The 3-year-old patient named Jack is a huge fan of the Philadelphia Flyers' big orange mascot Gritty and talks about it in the letter.
Jack is a cancer patient originally from Virginia and is currently being treated at CHOP says phillyvoice.com.
His birthday is October 30th and the young patient requested a Gritty cake for his birthday and naturally wants to be him for Halloween.
Wouldn't it be a treat if Gritty could show up with a Gritty cake for his forth birthday?!
Well, Jack is one special kid because according to phillyvoice.com, "Ardmore bakery Delice et Chocolat and Crust Vegan Bakery in Philadelphia have reached out with offers to bring Jack his own Gritty-themed cake."
Not to mention Gritty has reposted Jack's letter to his Instagram account so it looks like the visit from Gritty on his birthday is going to happen!